Travel and blogging highlights from 2016 On the Luce, including crossing Canada by RV, beach-hopping around the Seychelles, winter in Tallinn, wildlife spotting in South Africa and much more.
* This site contains affiliate links, where I get a small commission from purchases at no extra cost to you.
I think it's fair to say that nobody's going to forget 2016 in a hurry. The last 12 months of political meltdowns, terrorist attacks and celebrity deaths are going to need a big chapter in the history books. But although it's tempting to say good riddance to the whole year, there were plenty of good things which happened along the way too.
Among mine were the blog turning five, visiting my 45th country, ticking a couple of trips off my wishlist, discovering some amazing new places and getting to travel with old and new friends. So strap yourself in for a whirlwind tour of the last year On the Luce…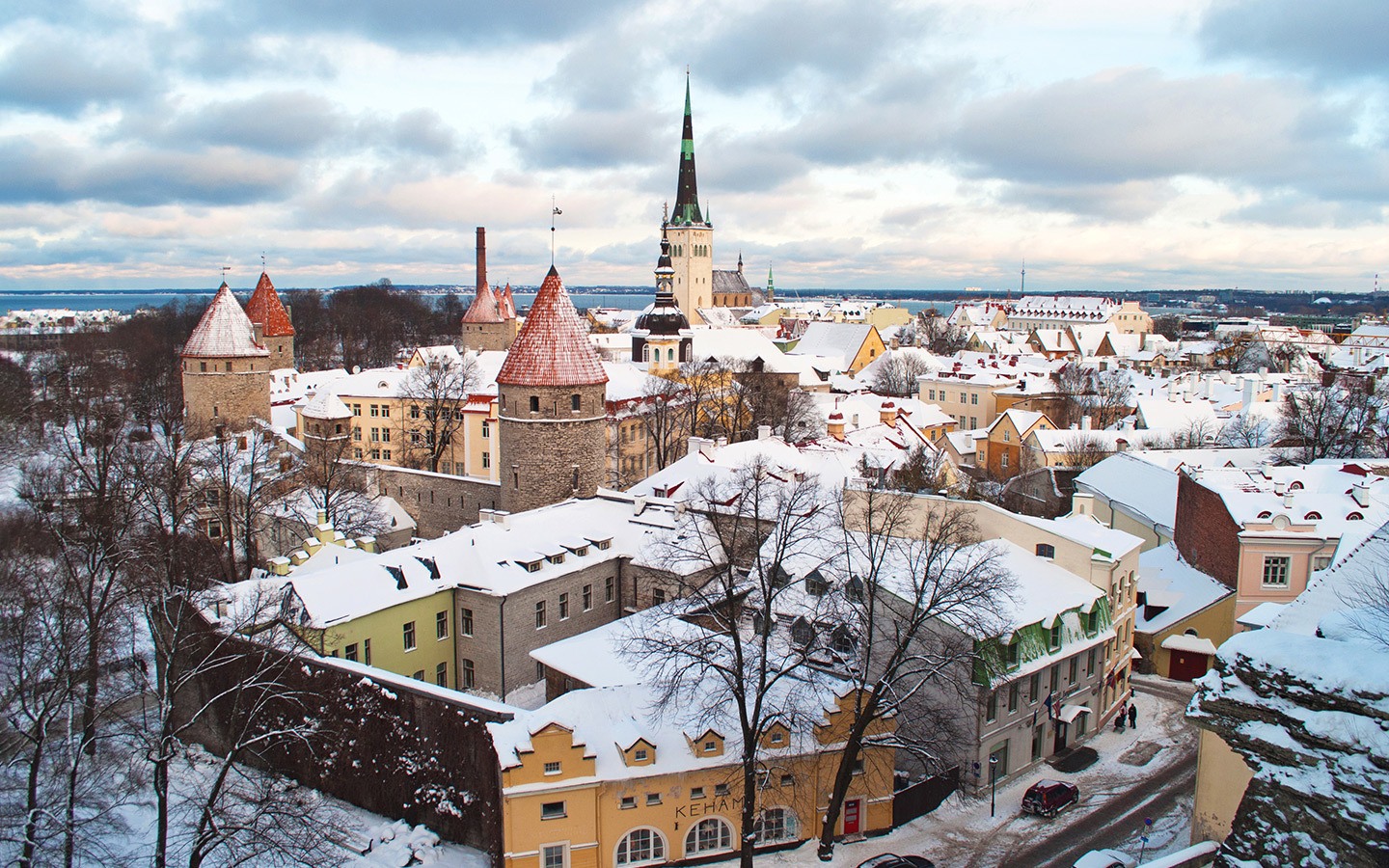 January
I'm usually in hibernation mode in January, but this year I tried something different and swapped the damp English winter for snowy Tallinn in Estonia. My first trip to the Baltics averaged a brisk -8ºC, but it was worth braving the wind chill to explore an old city that's packed with fairytale towers, ancient city walls and onion-domed churches. And when I started to freeze there was always plenty of hot glögi to warm up with.
Next my mum and I caught the train to Lausanne on the banks of Lac Léman (aka Lake Geneva) in Switzerland. We spent a sunny winter weekend eating fondue, climbing hills, visiting the Olympic Museum and discovering local wine in the Lavaux vineyards.
February
February was spent nearer home, with a few trips to London. Normally I'm there for work or to catch up with friends, but I had some free time for once so decided to tick off a few of the things I've been meaning to do for ages. So I photographed Chelsea's pricey pastel houses, visited ruined St Dunstan's in the East church and climbed up the Monument. Then I finished off with a return trip to the top of the Shard for amazing sunset views.
March
In March I travelled from south-west England to the north-east, starting with a long weekend in Cornwall. Our base was the lovely Sea Loft apartment in Charlestown on the south Cornwall coast. But we got around a bit – visiting King Arthur's Castle in Tintagel, eating cream teas in Port Isaac and getting a taste of the tropics at the Eden Project.
Next I headed north to York for their annual literature festival. Among author talks and literary walks we also learnt to make chocolate at The Chocolate Story, visited the brilliantly eclectic Castle Museum and discovered a pub with a Roman Bath in its basement.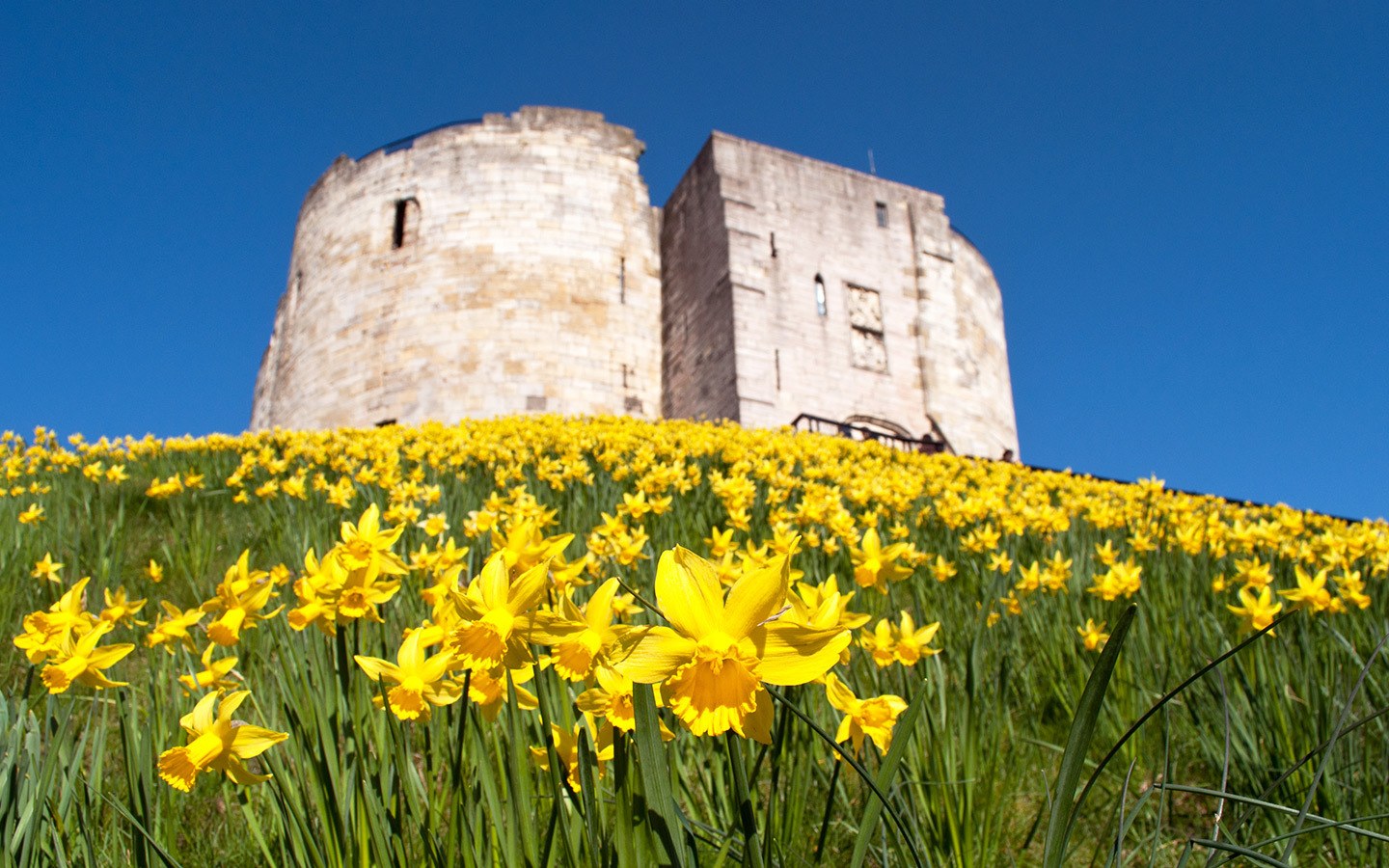 April
April saw me heading to Wales for the Traverse blogging conference in Cardiff – my annual dose of blogging inspiration and a catch up with blogger friends. Next up was the first of three trips to Edinburgh this year to visit my sister who'd just moved to the city. I did a whirlwind of tourist sites from the Palace of Holyroodhouse and underground Mary King's Close to the Camera Obscura and views from Calton Hill.
Then it was on to Hampshire to take part in a project for UK supermarket Waitrose. Feeling a bit out of my depth, I joined a group of amazing Instagrammers for a photoshoot around their farm to capture shots for Waitrose to use on their Instagram feed.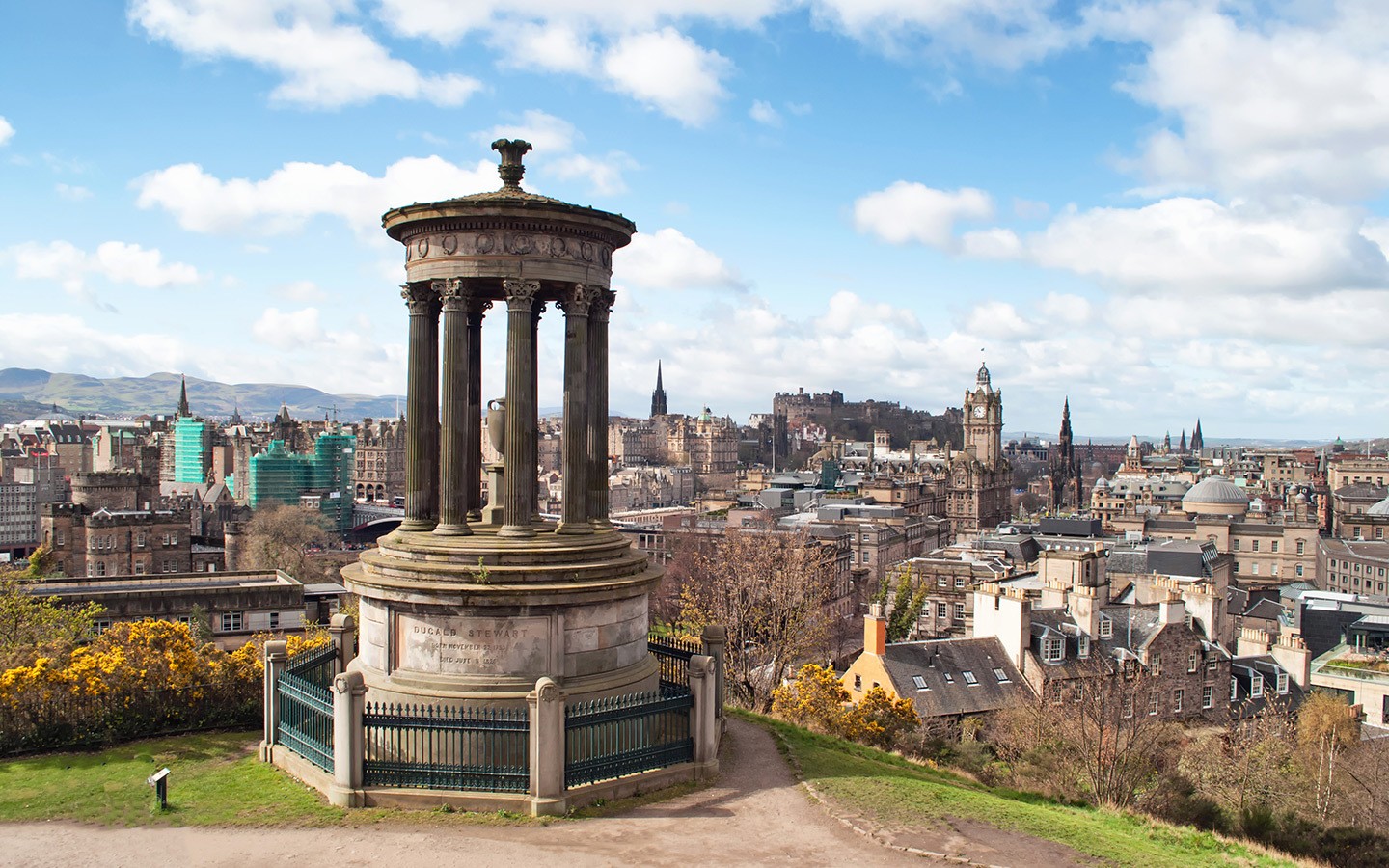 May
In May I finally made it to Pinterest favourite and long-term country crush Slovenia. There was a twist though – I had to do it without my bags for a Lost Luggage Challenge. Our first stop was the lovely city of Ljubljana, a relaxed place perfect for wandering around, soaking up the scenery and drinking spritzes by the river.
Then it was on to Lake Bled, where my weather luck ran out. Grey skies scuppered my photography plans but it was still a beautiful place – I'll just have to go back in the sun one day. My final stop was a new part of England, 1066 Country, where we visited Hastings old town, got a history lesson in Battle and were charmed by Rye's cobbled streets.
June
June was crazy with a travel itinerary that had me flitting between Spain and Portugal. First up was a trip to Andalusia for a friend's wedding, followed by a couple of days in Ronda. With its romantic whitewashed old town, great tapas and amazing views it was a spur-of-the-moment booking that ended up being one of my favourite destinations of the year.
After three hours' sleep at Gatwick I was on another flight to Madeira to join P&O Cruises' gigantic ship Britannia. My lost luggage skills came in handy as BA lost my mum's suitcase on the way there, but once they were reunited we set off on a whirlwind trip through the Canary Islands of La Palma, Tenerife and Lanzarote before finishing in Lisbon.
July
July saw a return to Canada as my sister and I did an epic RV road trip from Calgary to Toronto. It nearly didn't happen though after our car was written off by a lorry on the way to the airport and I ended up with whiplash. But I did finally make it out there and we managed the next 4500km, five provinces and three time zones without another disaster.
Along the way we crossed the prairies, celebrated Canada Day, went moose spotting, canoed through Provincial Parks and spent nights by the campfire – I'm an RV convert!
Then I finished the month with a mysterious weekend with Surprise Trips. It wasn't until we got to the airport that we found out we were heading to Madrid. It's not somewhere I'd thought of visiting (especially in the height of summer) but we had a great time exploring its sunny parks, plazas and palaces, eating tapas and drinking sangria.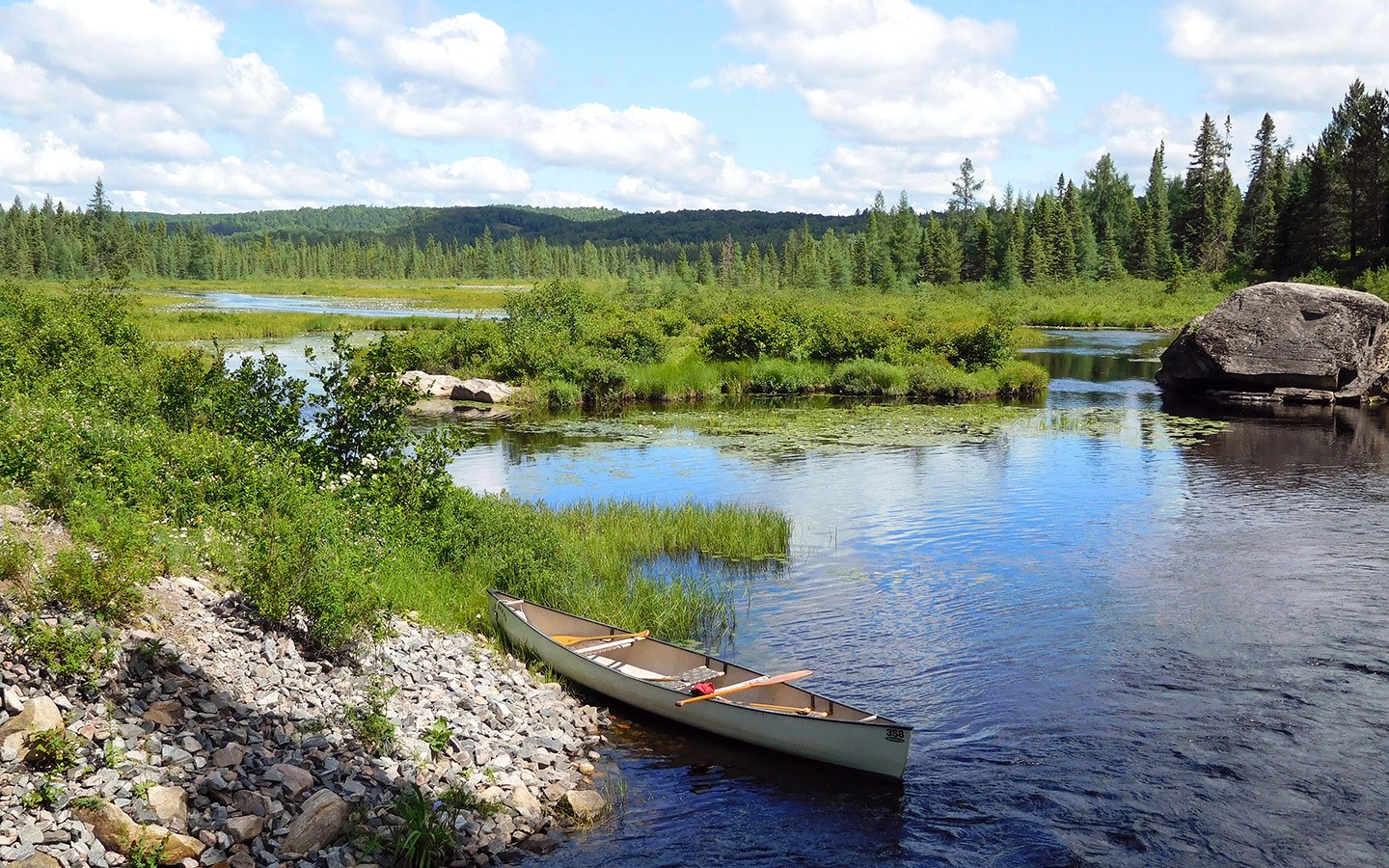 August
In August I was back up to a packed Edinburgh for music and comedy at the Fringe Festival and the spectacular Military Tattoo at the castle. Then we headed further north to the Isles of Lewis and Harris in the Outer Hebrides. I had pretty high expectations after seeing stunning photos of the islands but they didn't disappoint at all.
Stepping onto the white sands of Luskentyre felt like being transported to the Caribbean (until you dipped your toes in the water). And there were lots of historic sights, beautiful views, great food, gin distilleries and photogenic Highland coos along the way.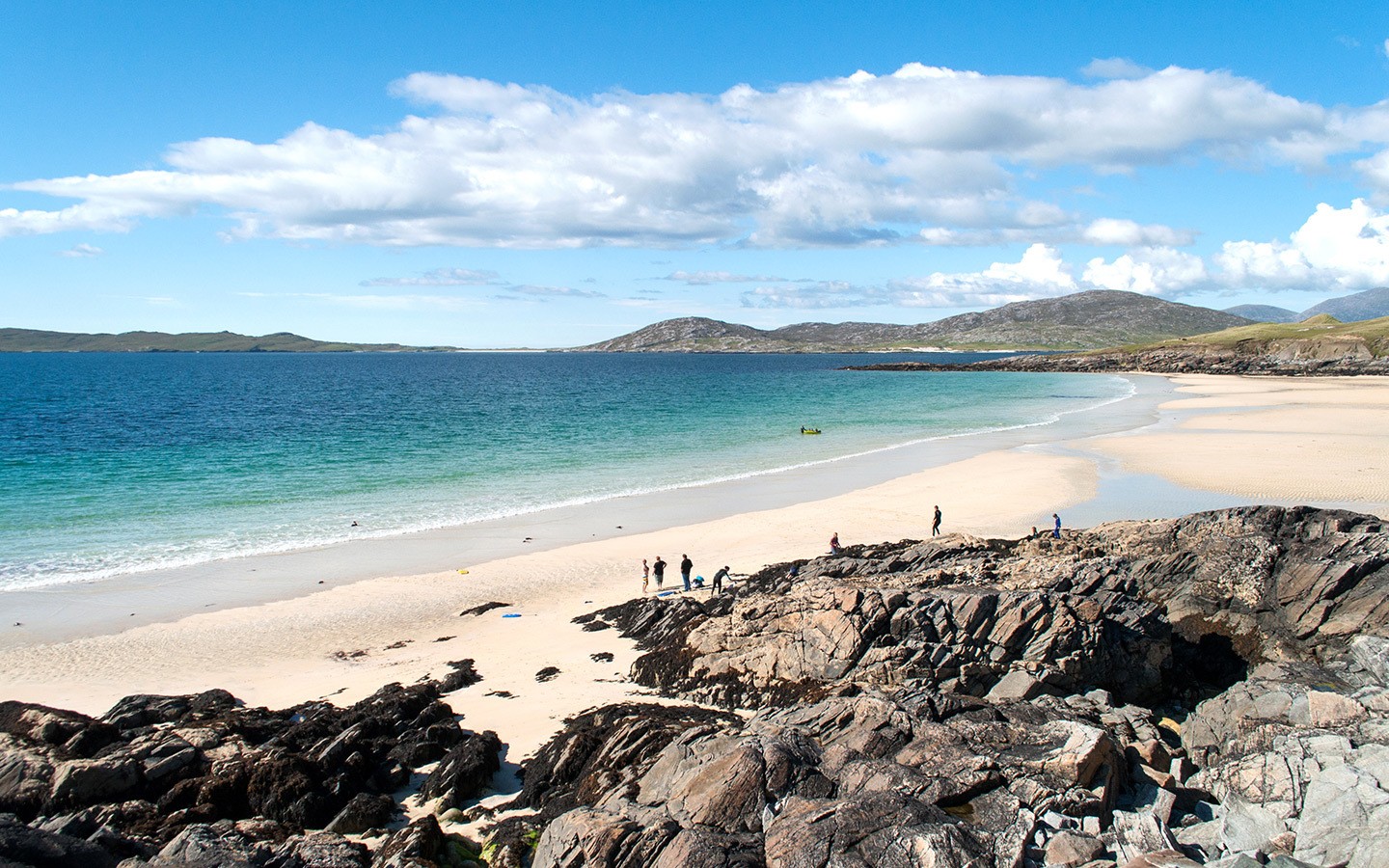 September
September started off with another trip to south-east England, this time visiting White Cliffs Country where we spent a slightly crazy night in the Sandwich B&B that's owned by Gogglebox couple Steph and Dom. We also took a tour of Dover Castle's underground tunnels and a walk along the town's famous white cliffs.
Then next it was on to North Wales for a stay at Wern Manor near Porthmadog, where there was a return visit to an old favourite – the Italian-style village of Portmeiron – as well as a stunning scenic road trip around Snowdonia National Park.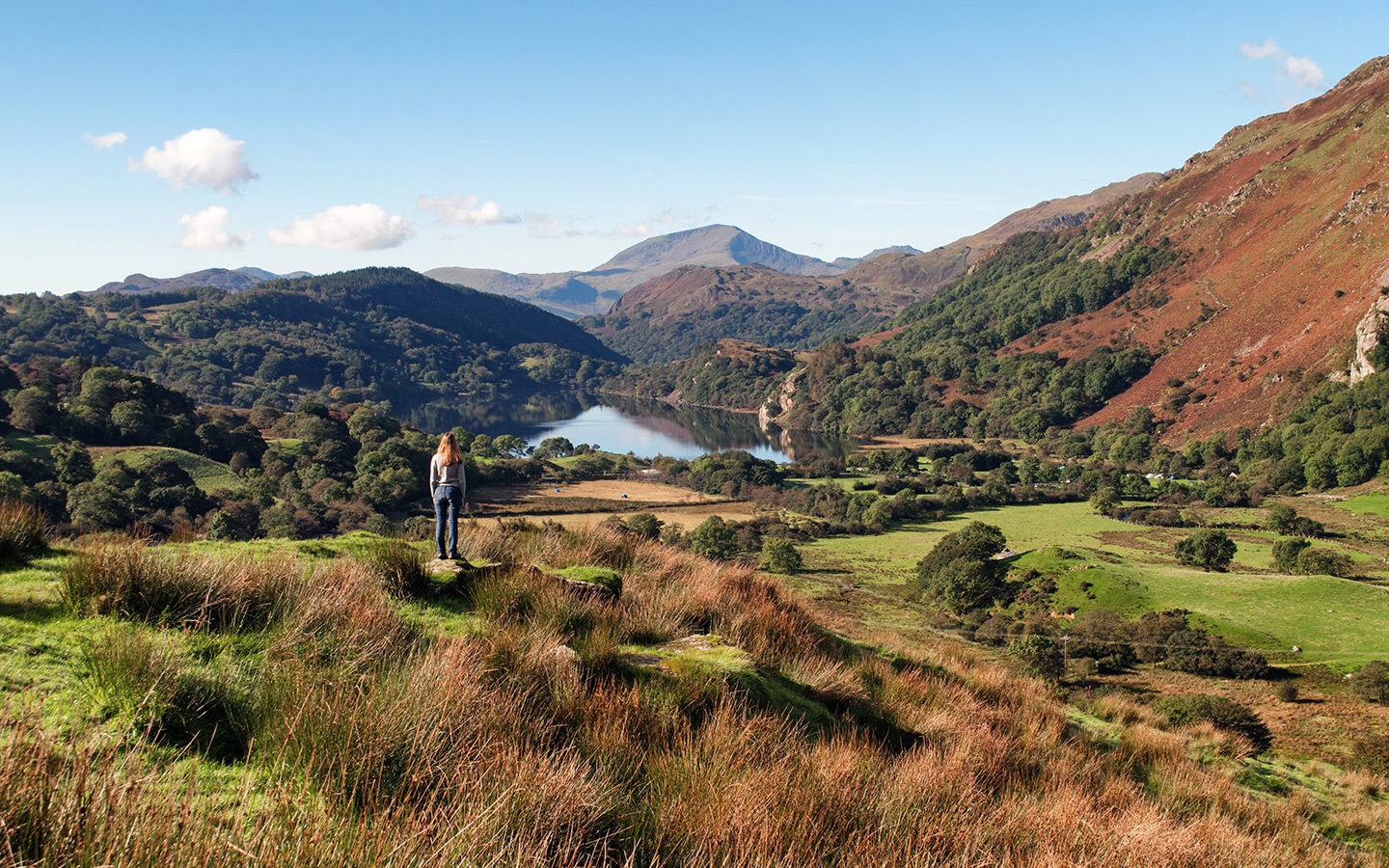 October
In October I took my mum for a late birthday weekend in Chester, a pretty city with a little bit of everything – history, culture, shopping, scenery. There were lots of walks around the canals, riverside and along the city walls, and plenty of cheese and cake to make up for it.
Then it was back to Edinburgh for the third time this year, bringing some friends along for their first trip to the city. This time we visited the Castle, did a tour at Edinburgh Gin, walked the Water of Leith and checked out the Botanic Lights illuminations.
November
In November I finally got to visit one of the places I've had on my travel wishlist for the longest – South Africa. But first there was the added bonus of a stopover in the stunning islands of the Seychelles. We hired a car and beach-hopped our way around the island of Mahé from one palm-fringed, white sand, turquoise sea spot to another.
Then we hightailed it on to South Africa before we'd totally blown our budget on piña coladas. In Cape Town we explored the waterfront and beach suburbs, but windy weather meant we missed out on a trip to the top of Table Mountain. We also took trips out to the Cape Winelands and down the Cape Peninsula to see the Boulders Beach penguins.
Finally we travelled by train up to Johannesburg and headed out to the edge of Kruger National Park for my first safari in a luxurious lodge. It was so worth the wait to see wild zebras, giraffes, rhinos and – right at the very last minute – a lion.
December
My final trip of the year took me back to Wales for a festive foodie trip to the town of Abergavenny. I joined a group of bloggers to totally stuff myself on afternoon tea and cheese fondue at the lovely Angel Hotel. Then it was home for Christmas, with candlelight carols in Cheltenham and a trip to the Spectacle of Light at Sudeley Castle in the Cotswolds, where the castle was lit up with 20,000 colourful LED lights.
So that was my 2016 travel year – along the way there were nine countries visited (including four new ones), 18 flights, 22 train journeys, one ship and almost a third of the year travelling. So 2016 wasn't bad in the end! It's going to be a tough year to top on the travel front, but I already have some exciting plans in the pipeline for next year. But until then thanks so much for reading and wishing you all a very Happy Christmas.