On the Luce in 2012, my travels highlights of the last year including Champagne tasting in France, visiting the ancient ruins of Petra in Jordan, eating my way around Italy and summer in Prague.
* This site contains affiliate links, where I get a small commission from purchases at no extra cost to you.
After an epic year of travelling in 2011, with over a third of the year on the road, 2012 had a tough act to follow. But although it might have lacked in quantity by comparison, it made up for in quality, with two travel wishlist trips ticked off and two new countries visited.
It didn't quite all go to plan though – at the start of the year I planned to travel to Canada and the Norwegian fjords, but both had to be postponed as I finally put down some permanent roots by buying a house in Cheltenham. After living in 12 different rental places since leaving university, it feels good to know I won't be packing up again anytime soon.
House-buying isn't cheap though, and it put a big dent in my travel funds. Luckily I got offered a nine-month work contract which helped, but didn't leave me with much time left to travel in. But even without any long-term travels this year, I managed to squeeze in enough trips to keep my wanderlust at bay – for now! So this is where 2012 took me…
Winter: Skiing in Méribel-Mottaret in the French Alps
After my five weeks in the Alps last winter were more sunbathing in the slush than skiing in fresh powder, this year I was hoping to see a bit more snow. And in January in Méribel-Mottaret we certainly got it, with a metre of snow falling in one afternoon. With temperatures well into the minuses I finally got to use the thermals I didn't need last year.
A group of 11 of us – a mix of skiers and snowboarders from advanced to complete beginners – got together and hired a catered chalet in France's huge Three Valleys ski area.
After looking after 15 visitors last year, I got to be waited on this time, with three-course meals and free-flowing wine courtesy of our lovely chalet hosts. As well as skiing we got to try out some night-time sledging, snowy walks and of course plenty of vin chaud.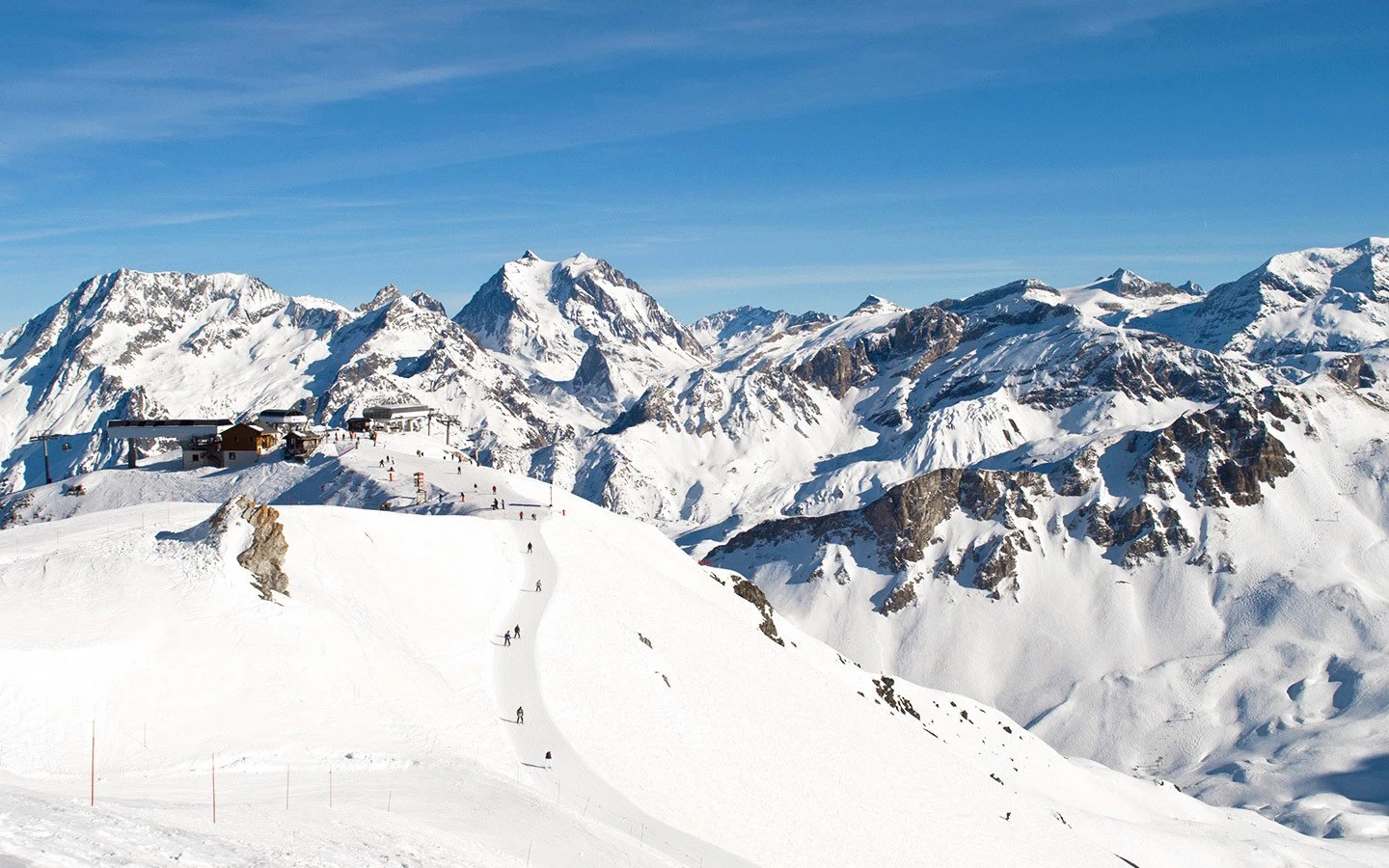 Spring: Champagne in France and Prosecco in Italy
This spring was all about the bubbly. First up was a long weekend in Reims in Champagne with five women who'd all met on a female travel website. We varied in ages from 20s to 60s and had never met in person before, but bonded over long lunches, a weird trip around the Pommery cellars, a tour of the vineyards and plenty of Champagne.
Then I switched from Champagne to Prosecco in April with a trip to Sorrento in Italy. The ruins of Pompeii were somewhere I'd had on my travel wishlist for years and were just as fascinating as I imagined. We also fit in a – unexpectedly energetic – trek around the summit of Vesuvius, a boat trip to Capri and a lot of great Italian food and wine.
Summer: European city breaks in Prague and Paris
After my initial plans for 2012 had to be rearranged, first on the revised travel list was a birthday weekend in Prague. It was a beautiful place to celebrate, though I'm not the only one who thinks so – the crowds were sometimes overwhelming. My favourite spots were the quieter places like the Petrin Tower and the Art Nouveau Municipal House.
I also headed back to Paris in August to stay in the apartment in St Germain where I house-sat last year. After just missing it a few times in the past, I finally got to sunbathe on a Parisian beach at the annual Paris Plages event, as well as checking out some new places – from the beautiful gardens of the mosque to the less-fragrant sewers.
Autumn: Going back in time at Goodwood and in Normandy
September saw me stepping back in time, first to the Goodwood Revival vintage event. My dad has vintage cars so was in heaven, but even if you're not a motoring fan it's the nearest you can get to the 1950s without a time machine. Everything on site dates back to pre-1966 – from the newspaper your fish and chips are wrapped in to the music.
I was also transported back 25 years with a trip to Normandy, scene of many childhood holidays but somewhere I've passed by on my travels around France since. But I found out it's well worth the stop, with dramatic coastline and historic ruins. Just don't mention the ferry trip – five hours in gale-force winds that reminded me why I don't do boats!
Winter: Road tripping through Jordan
After I had to change my travel plans earlier in the year, my winter travels were totally up in the air. It worked out well though when I spotted some budget flights to Amman which brought one of my wish-list trips, the temples of Petra, within reach.
As well as being totally awed by Petra – both by day and at night – we road tripped through the spectacular scenery of the King's Highway and luxuriated at the Dead Sea.
Though we were lucky to find any of it after a nationwide sat-nav and map shortage meant a few unintentional diversions en route. Then my last trip of 2012 was a bit chillier – sampling the Christmas markets and the new Titanic Exhibition in Belfast.
So that was my 2012 travel year – visiting four countries (Italy, Czech Republic, Jordan and four trips to France), ticking two trips off my travel wish-list (Pompeii and Petra) and travelling for a total of 65 days. More news on my travel plans for next year to come, but until then thanks for reading and wishing you all a great Christmas and New Year.