Travel across Britain by rail on a budget with our guide to how to save money on train travel in the UK, featuring 12 budget tips including booking tricks, railcards and passes, and bargain upgrades.
* This site contains affiliate links, where I get a small commission from purchases at no extra cost to you.
Taking the train is one of the best ways to travel around the UK, with spectacular train routes through the Scottish Highlands, along the Cornish Coast and across the Yorkshire Moors. And if you steer clear of packed commuter services, it's easier and more comfortable than travelling by car as well as having a much lower environmental impact.
But many travellers are put off travelling by train in the UK as they think it's too expensive and complicated. And although I can't do anything about the baffling array of fares and train companies, I've picked up plenty of money-saving tips for travelling by rail without paying a fortune. So here are 12 ways to save money on train travel in the UK.
How to save money on train travel in the UK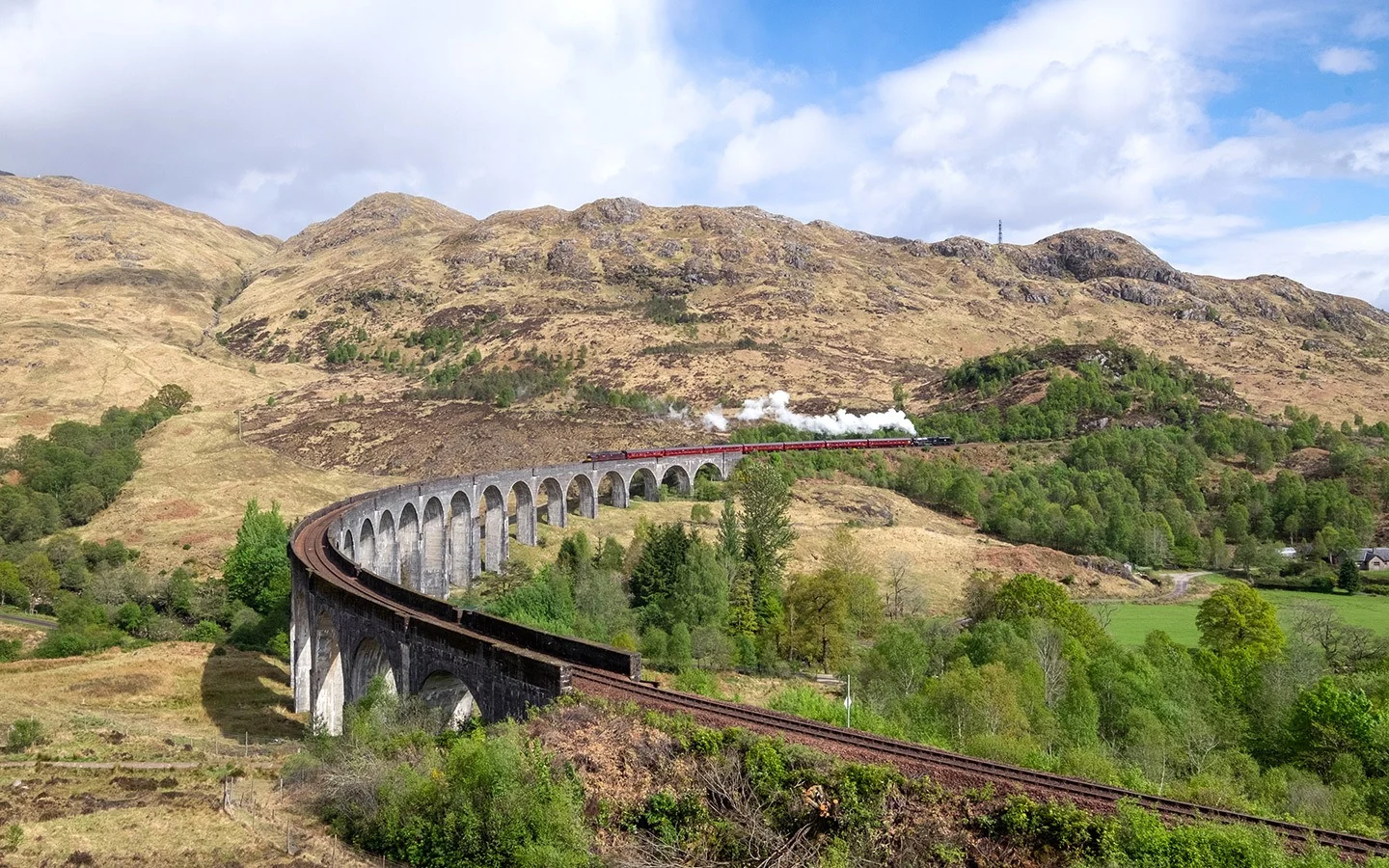 1. Avoid peak times
The fare category system in the UK looks complicated, but when you break it down there are three main types of ticket: Anytime, Advance and Off-Peak.
Anytime: Most expensive and most flexible, you can travel on any train service or route, prices are fixed and tickets can be bought right up until the train departs.
Off-Peak: For travel outside peak times, can be bought until the train departs (there are also cheaper Super Off-Peak tickets at more restricted times).
Advance: Often cheapest, you must book in advance and travel on a specific train.
Peak times are normally when commuters are travelling to and from work. To complicate things, they vary slightly for each train company, but in general try to avoid travelling between 6.30am–9.30am and 3.30pm–6.30pm to keep costs down.
2. Book early…
There are a limited amount of Advance tickets available at various different prices and the cheapest sell out first. So booking early is the best way to bag a bargain. In the past train tickets went on sale around 12 weeks before travel, but post-pandemic timetables are still subject to change so it's only six weeks for some companies at the moment.
If you want to get in there fast and get the cheapest tickets, you can find out the first day tickets for a certain date go on sale on the National Rail website, which shows you the furthest dates you can book for each train company. You can also sign up for email alerts from the train company so you get notified when tickets go on sale.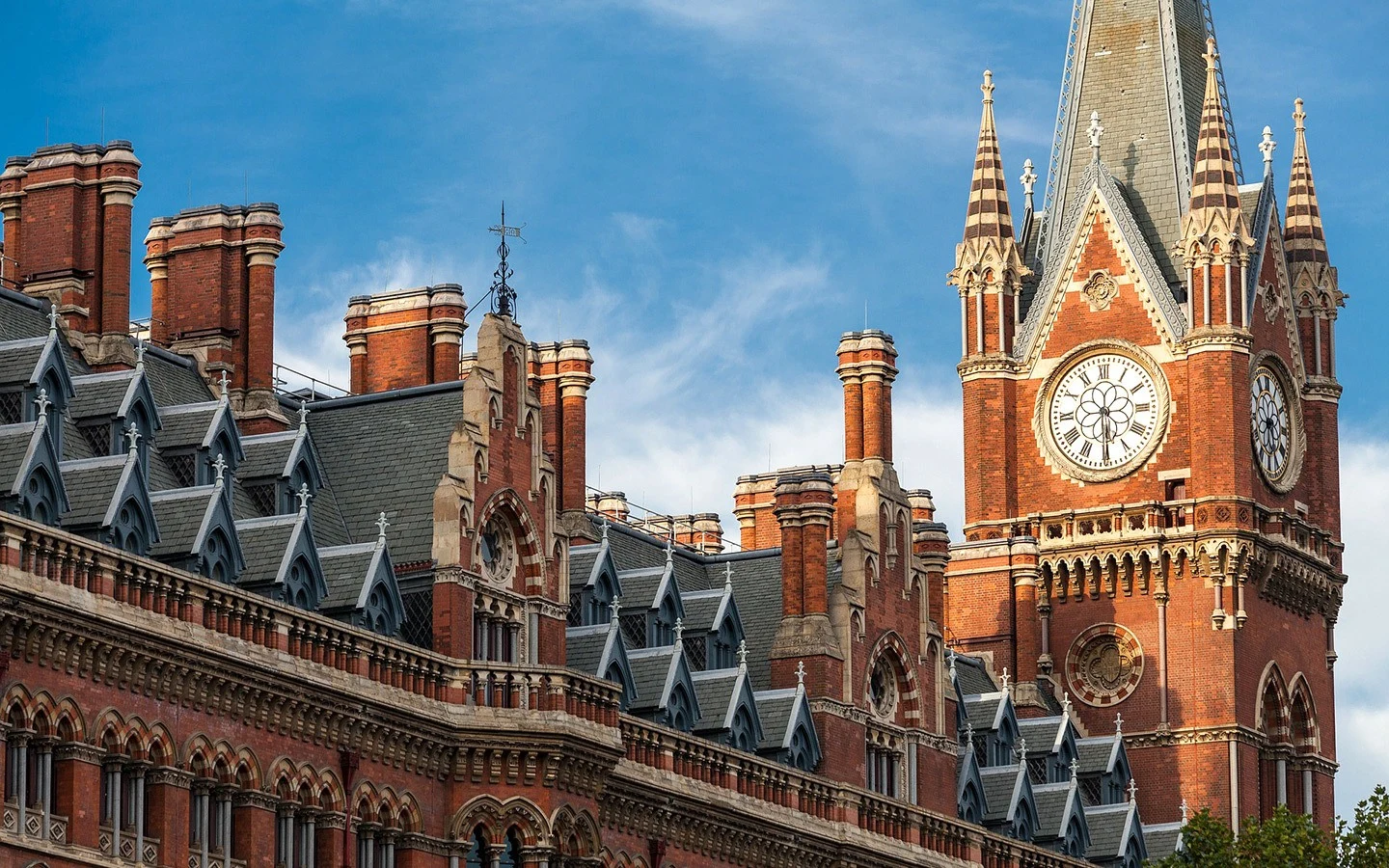 3. … or at least 15 minutes in advance
If you can't book very far in advance, it's still worth looking for last-minute Advance tickets. It used to be that the latest you could book an Advance ticket was 6pm the night before travel. But now some train companies will let you book Advance fares right up to 15 minutes before the train leaves if there are any still available.
And booking in advance can save money even on pricey peak services. For example, a single journey from London to Bristol at 6.30pm this week was £90 for an Advance ticket booked the night before, compared to £119 for an Anytime ticket bought on the day.
4. Buy single tickets instead of returns
You might think that a return ticket would be the same price or cheaper than two singles, but the cheapest tickets are only available for one-way fares. So where an Off-Peak return ticket from London to York would cost £112, you can get single fares for £30 each way.
You are limited to specific trains when you buy single fares though, so if you want flexibility you might be better off with an open return as that gives you a choice of trains.
5. Split your ticket
Another way to save money on train travel in the UK is by buying separate tickets for different portions of the same journey – and you don't even need to change trains. It works best for longer journeys and more expensive tickets, like where you have to travel at peak time or at short notice, but is worth checking out for other journeys.
For example, if you were going from Exeter to Birmingham on a weekday morning it would cost you £109. But by buying separate tickets from Exeter to Bristol (£19) and from Bristol to Birmingham (£62) you could save £28, while staying on the same train.
You can work it out yourself based on where the train stops en route or use an online tool like Train Split which shows you the best place to split your journey and how much you can save (though you can end up with 10 different tickets on long journeys!).
6. Save on travel to the airport
If you're flying into London and travelling on to other parts of the UK, it might work out cheaper to buy a train ticket all the way through rather than separate tickets to/from the airport. It might sound strange (and is the opposite of split ticketing) but these tickets can include airport train and Tube fares for less than they'd cost on their own.
For example, I found a train ticket from Gatwick Airport to Cheltenham for £22.40, which included a train from Gatwick Airport to London Victoria, the Tube to London Paddington and train to Cheltenham. Separately they would cost £12.50 for the airport train, £2.50 for the Tube and £19.20 for the Cheltenham train, so it saved almost £12.
It doesn't work for all airport routes but is worth checking out. And if you're taking the high-speed Gatwick, Heathrow or Stansted Express trains, you can save a third on fares with a Railcard (see below) and get cashback on purchases with Quido or TopCashback.
7. Get a railcard
If you're going to be doing a few train trips in the UK, it's worth investing in a Railcard*, which saves you a third off most UK train fares. There are various different types of railcard available so you'll usually be eligible for at least one:
16–25 Railcard: For under 26s and full-time students of any age.
26–30 Railcard: For anyone aged 26 to 30.
Senior Railcard: For over 60s.
Disabled Persons Railcard: For disabled people plus one adult companion.
Two Together Railcard: For two named adults travelling together.
Family & Friends Railcard: For up to four adults and four children.
Network Railcard: For travel in London and the southeast.
Each card costs £30 (except the Disabled Persons Railcard which is £20) and is valid for a year. So you only need to spend £90 on train travel and you'll have made your money back. Both UK and overseas travellers are eligible for railcards and you can use them on most journeys, though there are restrictions on travel before 9.30am.
You can buy railcards online* or at a train station. If you book online you can get a digital version to download onto your phone, otherwise you'll get a physical card. Then when you book tickets online you just need to select the railcard fare. But you do need to carry the card with you when you travel or the discounted tickets aren't valid.
8. Grab a Groupsave
If you're planning a trip with family or friends, you can save money on train travel in the UK with Groupsave tickets. Groups of three to nine adults travelling together can save a third on train tickets – and you don't need to pay a fee like you do with a Railcard.
Groupsave tickets are only valid on Off-Peak services and not all train companies offer them (they mainly cover southern England). You don't need to do anything special to find them, they should be displayed on booking sites if you book for three or more people.
9. Choose who to book with
There's a huge array of different websites where you can book UK train tickets, but many of them change a booking fee on top of the ticket price. You can avoid the fees though by booking directly with one of the train operators like Transport for Wales.*
Each train company doesn't just sell tickets on its own routes so you can book for any rail journey in the UK. You can either have tickets posted to UK addresses or download an online ticket you show on your phone and they accept international credit cards.
10. Consider a rail pass
If you're visiting the UK from overseas and planning lots of train travel, there are a couple of different rail passes which can save you money. InterRail/Eurail (InterRail is for European residents and Eurail for non-European residents) is often used for European train trips, but it also covers the UK. And the UK also has its own BritRail passes.
The two schemes work in a similar way and give you unlimited UK train travel for either a set period of time or a certain number of travel days. Rail passes aren't cheap though so are best for people who want to be spontaneous and not have to plan very far ahead, as otherwise you could save money by booking tickets in advance.
The InterRail One Country Great Britain pass starts from €192 (£160) for adults for three travel days within a month, with discounts for youths aged 12–27 and over 60s.
BritRail have an pass which covers the whole of Great Britain, or area passes for England, Scotland and certain regions. The whole country pass starts from £86 for two days, with discounts for 16–25s, over 60s and one child aged 5–15 going free per adult.
These passes aren't available to UK residents and have to be purchased outside the country. But there are UK rover tickets and regional passes which are available to everyone.
Like the Spirit of Scotland pass which gives you unlimited train, ferry and coach travel in Scotland (£149 for 4 days of travel within 8 days). Or the Freedom of Devon and Cornwall Rover pass which covers southwest England (£55.50 for 3 days of travel within 7 days). And there are discounts for children and Railcard holders on both passes.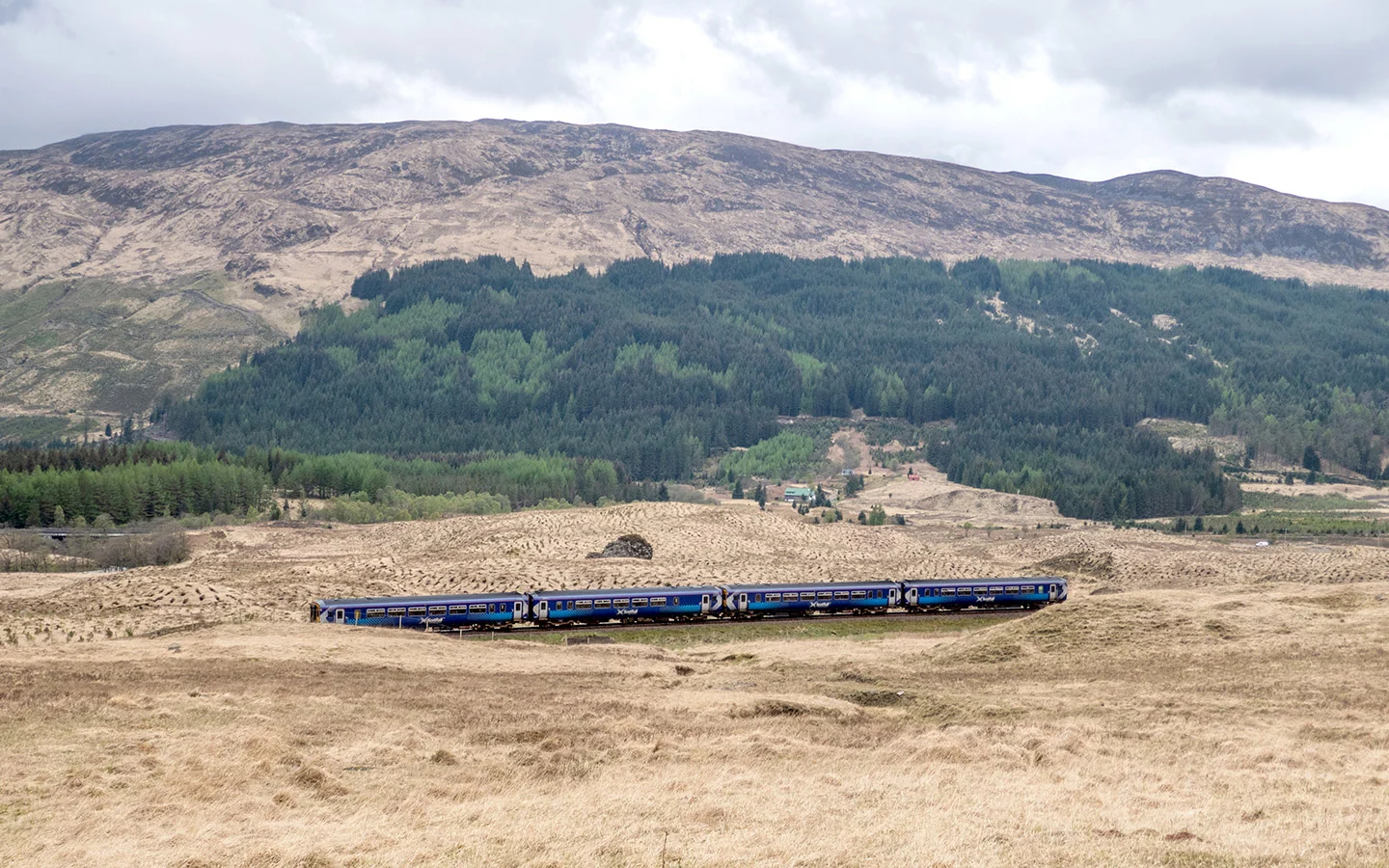 11. Sleep on the train
For a different rail travel experience, and to save on accommodation costs, why not try a sleeper train? I love a sleeper and have done them around the world – there's something exciting about waking up somewhere new. The UK's not big enough to have many overnight train routes (you'd be arriving as soon as you'd got your PJs on) but does have two.
On both you choose between a seat or a more comfortable cabin with bunk beds and shared bathrooms in each carriage (the Caledonian Sleeper also has en-suite and double bed cabins but they're not exactly budget-friendly). There's also a sociable lounge bar for sleeper passengers serving drinks and snacks (and meals on the Caledonian Sleeper).
The Caledonian Sleeper runs on two routes between London and Scotland – the Highland route to Dundee, Aberdeen, Inverness and Fort William, and the Lowland route to Glasgow and Edinburgh. You can book tickets up to a year ahead and if you book early and avoid weekends you can find seats from £40 or two-person cabins for £170.
The Night Riviera Sleeper runs from London to Penzance in Cornwall, taking around eight hours. You can book tickets up to 12 weeks in advance on the Great Western Railway website. Seats can be booked in the same way as a daytime train, or Sleeper Advance fares start from £59 for a single berth cabin or £79 for a two-berth cabin.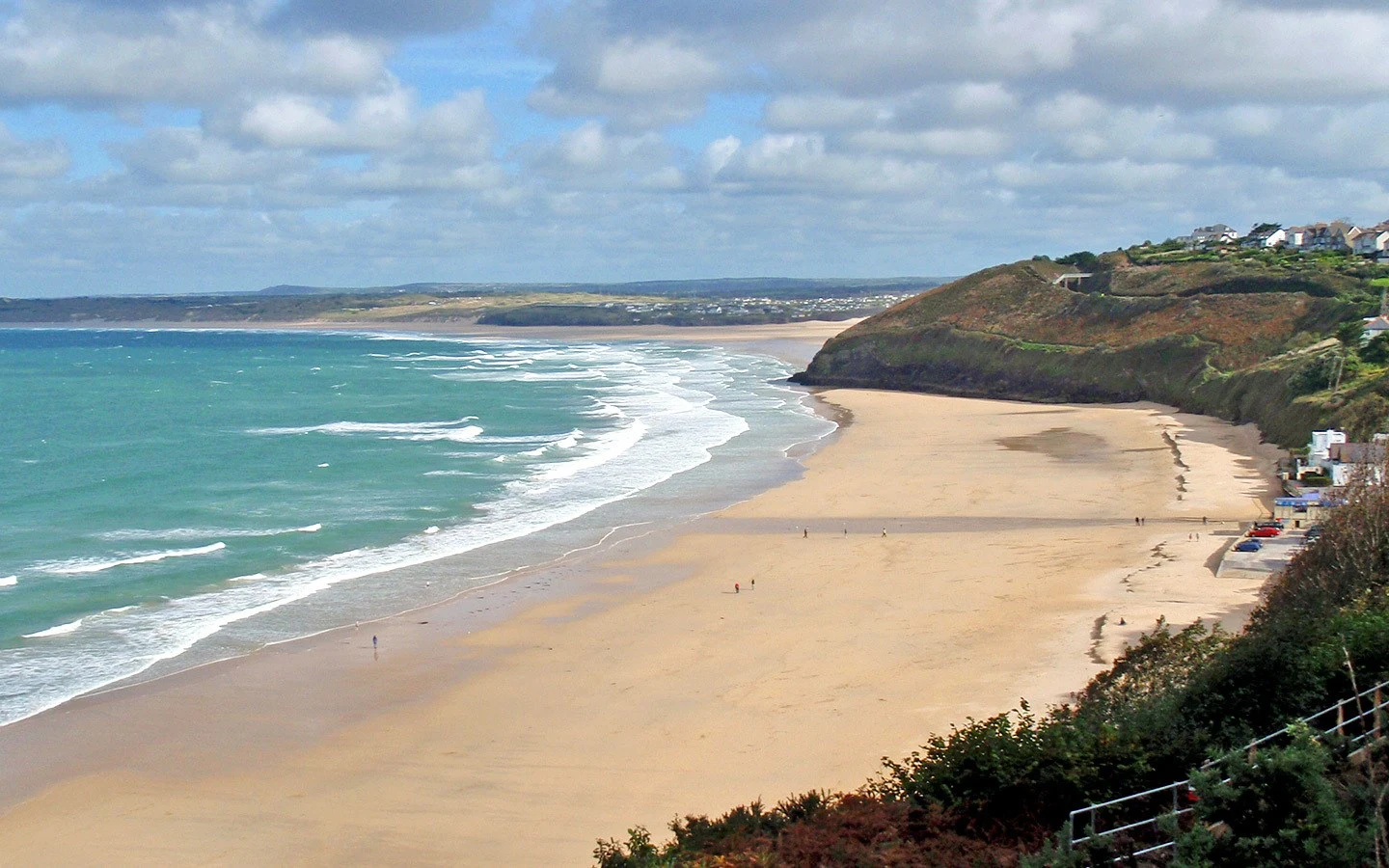 12. Bag a bargain first-class upgrade
It might not sound like a money-saving tip, but if you factor in the free food and drinks, then upgrading to first class can be good value for money – and a lot more luxurious. The Seatfrog app lets you bid on empty first-class seats for several train companies.
You can bag a last-minute upgrade on your existing ticket from £10 – and as you already have a ticket there's no risk you won't get on the train if you don't win. You can upgrade from 24 hours to 30 minutes before travel and choose a maximum bid. Or you can choose a 'buy it now' price so you're guaranteed an upgrade. If you win you're sent a new seat number and QR code. You also get access to first-class lounges at stations.
Save for later
You might also like