Discover the highlights and lowlights of 2021 On the Luce in the annual blog review, with a look back at the last 12 months on the road and on the blog as the world started to open up again.
* This site contains affiliate links, where I get a small commission from purchases at no extra cost to you.
The annual end of year travel and blogging review is a bit of a tradition – a look back at the places I've visited and the best moments of the last 12 months on the road. They go all the way back to 2011 when I first started the blog and are a great reminder of the adventures, people and places I've experienced over the years. Or at least they were…
2020 threw a major spanner in the works, and I ended the year in pretty much the same way I'd spent most of it – at home, in lockdown and not travelling any further than I could walk. It was a tough year for the travel industry, bloggers included, as plans were cancelled, blog revenue plummeted and restrictions curtailed international travel.
So I have to say my expectations for 2021 were pretty low, and although there's been a lot of the same old frustrating mix of new variants, lockdowns and ever-changing restrictions, the vaccine rollout gave us hope that things could get back to some sort of normality soon – or at least the 'new normal', whatever that's going to look like.
The travel industry is starting to pick up though, with borders opening and people making travel plans again (even if they are fully exchangeable, refundable and only ever written in the diary in pencil!). So fingers crossed for more of the same over the next year. But what did 2021 hold for this travel blogger (who's still not really travelling that much)?
2021 at home
Exploring the Cotswolds
One of the best things to come out of 2020 was a new appreciation of where I live. It started with a whole lot of walks up into the hills around my house, and when restrictions were relaxed it expanded into day trips around the Cotswolds. And along with it came a new website project to share my love of the area – Explore the Cotswolds.
So while I couldn't go far I took advantage of everything I have on my doorstep, with visits to castles and country houses, pretty towns and villages like Bibury, Tetbury and Stow-on-the-Wold, walks and wine tasting. And the new blog is going well, traffic's growing and it's been great to discover new places, so the plan is for more of the same in 2022.
A big blog upgrade
On the Luce turned 10 in 2021 and was looking a bit tired, so what better way to mark a landmark birthday than with an makeover? The site got new hosting, a new theme and a revamped homepage which has hopefully made it faster and easier to navigate.
Next up is the project of updating all the old posts on the site – and writing up new posts. After posting about the Isle of Skye early in the year I lost my writing mojo again and only published 11 new posts in 2021, the least I've managed since starting the site.
Instead the focus was on upgrading old content and writing for the Cotswold blog, but I've got lots of new travel posts to share. Blog traffic has bounced back well from those scary 2020 lows over the last year, and I'm hugely grateful to still be able to do this as a job, and determined to get the site on the most secure footing it can be for the future.
Beyond the blog, I also upgraded my sustainable tourism knowledge by completing a training course from the Global Sustainable Tourism Council. And I have a top-secret book project in the pipeline I hope to be able to announce soon, so watch this space!
2021 on the road
A luxury London break
My last trip to London was in March 2020 when I'd just heard of Covid-19, and it was my first trip of 2021 as we came out of lockdown in the spring. The trip was organised by Celebrated Experiences and was a luxurious reintroduction to travel as my mum and I spent a couple of days in a suite at the five-star Milestone Hotel in Kensington.
As an ex London resident I always love an excuse to go back, but this was London with a difference. With hardly any overseas tourists the city was strangely empty. But it was a unique chance to see London without the crowds, with a brilliant women's history tour of Westminster, cocktail-making class and tea and cake in Buckingham Palace gardens.
Setting sail with Celebrity Cruises
After that tentative return to travel in London, my next trip went all in after I got an email from Celebrity Cruises asking if I'd like to join them for a cruise to Croatia and the Greek islands in August. Cruising is one of the parts of the travel industry which has had the biggest beating over the last 18 months, with sailings on hold and ships mothballed. But by the summer the cruise industry was getting moving again.
It felt a big step to go from not leaving the UK at all for almost two years (ironically my last overseas trip was an Alaska cruise) to setting sail, and I definitely had a few 'can I? should?' moments. But the safety measures put in place – all staff and adult passengers were tested and double jabbed, reduced numbers, extra cleaning – helped reassure us.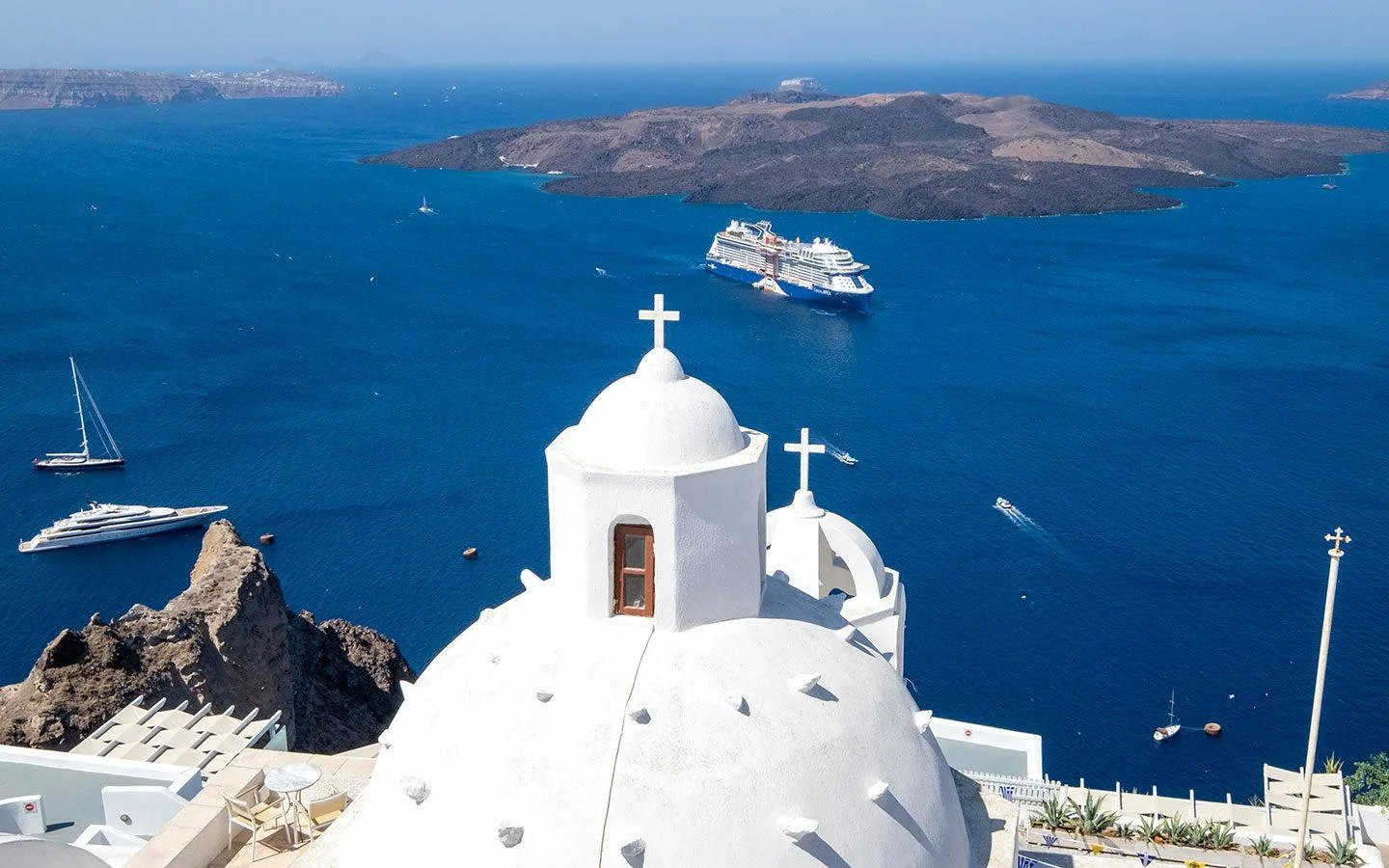 I'll admit to a more than a few butterflies when I got on the flight though. And triple checking paperwork, pre-booking tests and braving the non-EU post-Brexit passport queue were a new experience. But as soon as that negative test result came though and we got on board Celebrity Apex, all the stress I didn't realise I was holding melted away.
Waking up in a new place, feeling the sun on my skin, the smell of the sea and the sound of different languages were all extra magical after being locked down for so long. The trip was a whistlestop tour of gorgeous Mediterranean destinations – Dubronvik, Rhodes, Mykonos, Santorini – and a feast of food and new sights, with a great media group, who like the cruise staff on board all seemed genuinely excited to be getting back to work.
Back to Greece
After successfully negotiating the perils of testing, paperwork and ever-changing restrictions to make it to Greece once, why not do it twice? So in October I headed back to Greece to Hydra, a gorgeous car-free island which is just two hours by ferry from Athens.
It's one of my partner's favourite places in the world and he's been telling me about it ever since we met – picturing myself swimming in a clear blue sea or watching the boats in the harbour with a glass of wine helped get me through the lockdown boredom. And reality didn't disappoint. Hydra's proximity to Athens make it popular with day trippers, but we spent 11 days on the island and really got to know our way around.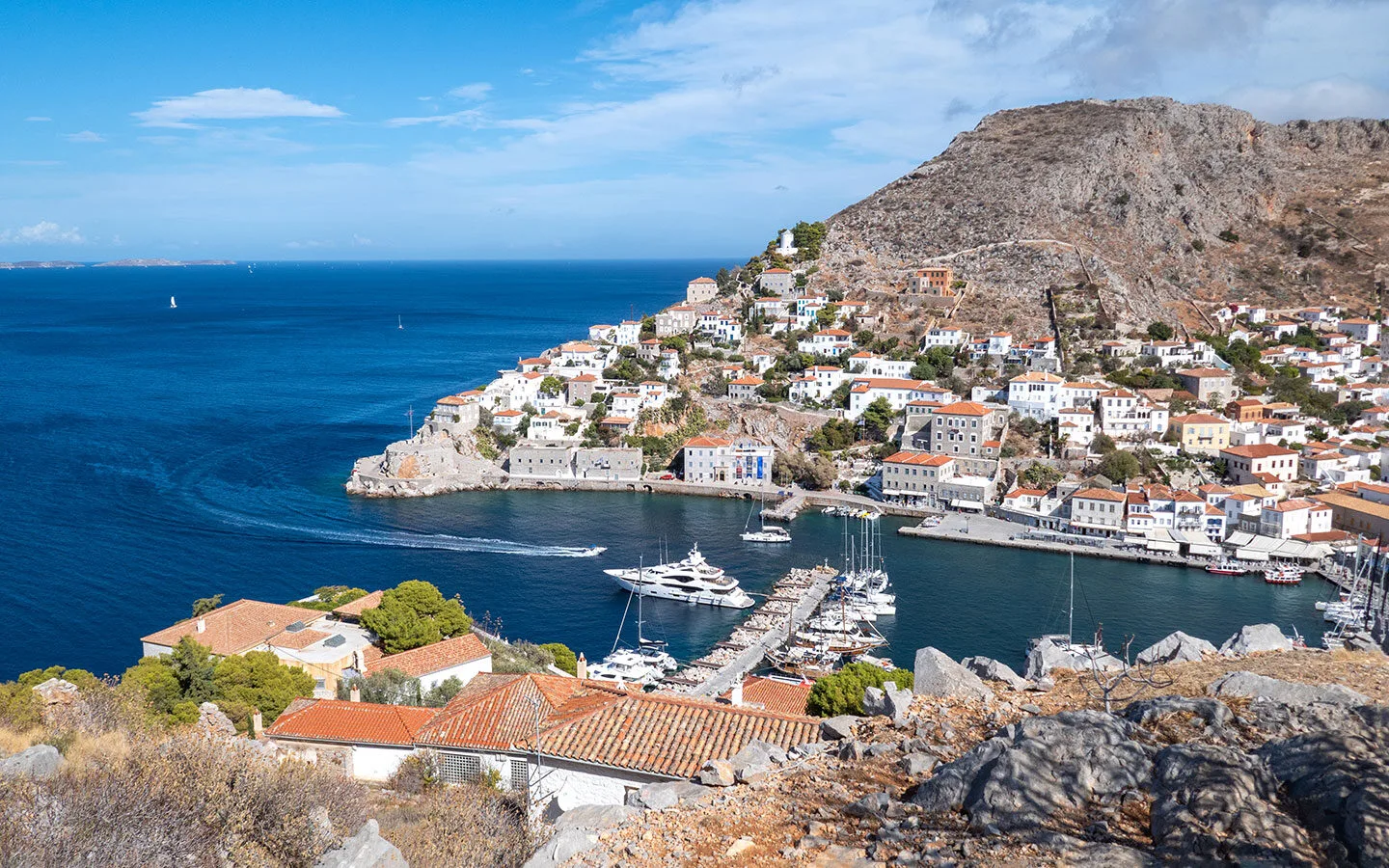 There were plenty of sea swims, sunset drinks, coast walks, Greek salads, afternoons reading and stray cats to stroke – the full Greek island experience. We also tested out the best beaches on the island and ate in as many restaurants as we could.
It didn't totally go to plan – I ended up getting a tetanus shot after getting in the middle of a cat fight, our ferry back to Athens was cancelled due to a crazy storm and we ended up scrambling across rocks after getting lost on a walk. But the bad bits always make the best stories. And a return to Hydra might have to become an annual tradition.
And so to 2022?
Yet again I'm not making too many long-term travel plans for the next year as there might be a new variant lurking around the corner. But I'm definitely feeling more confident about the year's travel potential than I was this time last year. And I really hope it works out for the poor battered travel industry and all those who're reliant on tourism.
I already got the year off to a good start with a few days in one of my favourite places – Log House Holidays, a little patch of Canada in the Cotswolds with lakeside log cabins surrounded by trees and their own hot tub. Also on the cards for spring are a trip to Inverness and Loch Ness in Scotland, and a return to lovely Malta.
And then who knows? I'd love to get back to Greece or Italy again, or head out to Canada or the Caribbean. One side effect of the pandemic seems to be that my travel wishlist has changed from a roll call of new and exotic long-haul destinations (Oman, Belize, Namibia) to a reassuring list of old favourite countries I want to go back to see more of.
So it's going to be another year of prioritising joy in the small things, of visiting places I love and catching up with family and friends I've missed – one of the biggest lessons of the pandemic. And fingers crossed by this time next year we'll all be free to explore as much as we like again. Thanks to everyone for following in 2021 and here's to a great 2022!