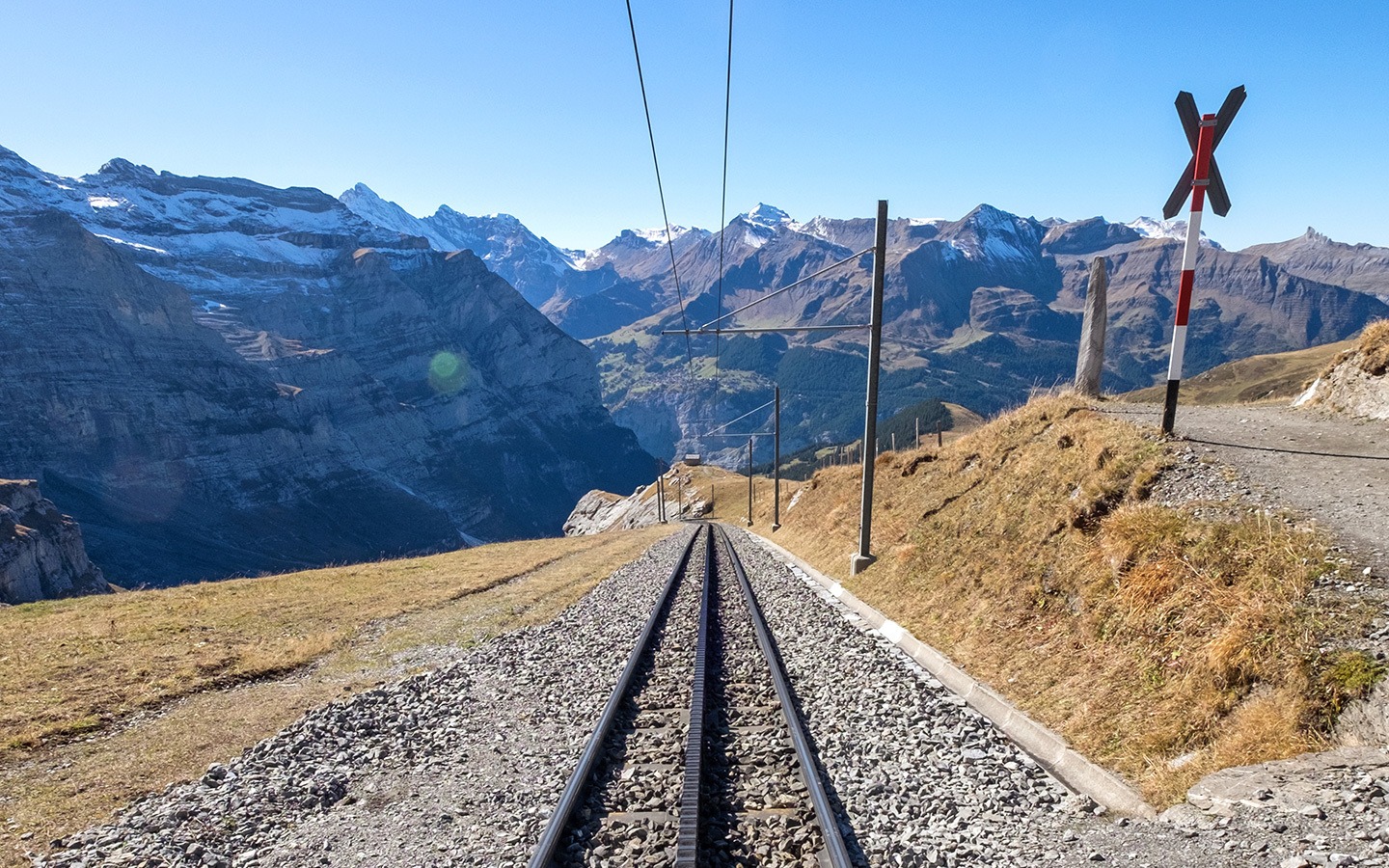 Although I love a good European rail trip, I've never been InterRailing. This post-university rite of passage for 20-something Europeans passed me by, but the passes aren't just for gap-yearers. Their main selling point is that they make rail travel around Europe easier and cheaper for anyone – but it is true? It probably would be if you're under 28, doing a month-long trip, on the move almost every day and making up your itinerary as you go. But what if you've only got a couple of weeks, have your itinerary already planned, and 28 has been and (long) gone? I tried out an InterRail pass on my France and Italy rail trip this summer to find out.
Read more: Europe by train: Five great one-week rail trip routes
What is an InterRail pass?
An InterRail pass is a regional rail pass that lets you travel by train in 30 countries across Europe. You need to be a European citizen or resident to be eligible for an InterRail pass, but if you're from outside Europe then you can get a Eurail pass instead. They both work in a similar way but some of the options and prices are slightly different.
There are a couple of different InterRail pass options – a Global Pass, which you can use anywhere in the region, and passes for individual countries. You can either get a continuous pass which you can use as much as you like within a certain number of days (from 15 days to three months). Or you can get a pass which covers a set number of travel days within a time period (3, 5 or 7 days within a month or 10 or 15 days within two months) – these are better if you're not planning on moving each day. You just fill them in on the dates you want to travel.
You can't use the pass in your own country, other than on the first and last days of your trip, and Eurostar trains between the UK and France cost extra (a single trip is €30). You can also get discounts on the price of the InterRail pass if you're under 28 (it was 26 until recently but they put the age range up last year) or over 60, and children under 12 travel free with an adult.
Does an InterRail pass save you money?
The idea of an InterRail pass is that it saves a lot of money versus expensive last-minute tickets. But most rail companies sell a few heavily discounted tickets in advance – you can get from Paris to Venice for €35 one way. So if you're organised (you can normally book 90 days in advance) and know where and when you want to go, it's often cheaper to book single tickets.
The downsides are that you're fixed to a particular train with no refunds or exchanges. So if your travels are a bit more short-notice or you want to be spontaneous, then you'll probably do better with a pass. The only way you can really know whether you'd save money with a railpass involves a bit of research and a bit of maths (and maybe a nice spreadsheet). You can check prices on the different rail operators' websites (see this list of where to book which journey).
For my recent trip I booked about six weeks in advance. My two-week trip involved four countries and six travel days. So the best railpass option was a Global Pass with five days of travel in a month. Then I'd just buy an extra ticket for the cheapest journey. The passes cost us £241 for adults, £216 for over 60s or £186 for under 28s (though we got a 10% sale discount).
When I started looking at individual ticket prices they all seemed pretty low so it looked like single tickets were going to be the best way to go… until the last couple of days of our itinerary. A bit like air fares, train prices sometimes feel like someone's just picked a number at random – and a two-hour journey can cost three times as much a six-hour journey (especially if it involves Switzerland). So the individual prices worked out as:
Beziers to Avignon: £25
Avignon to Ventimiglia: £50
Ventimiglia to Corniglia: £20
Corniglia to Domodossola: £28
Domodossola to Colmar: £84
Colmar to Cheltenham (including the Eurostar): £134
Overall that would come to £341. So even if we paid cash for the cheapest fare (the £20 from Ventimiglia to Corniglia) and added on the £27 supplement for the Eurostar, the railpass cost would still only come out as £264 and I'd save £77, right? Well not quite.
The one complication of the InterRail system is that in certain countries and on certain trains you also need to make – and pay for – a reservation on top of your railpass. I'll talk more about these below, but for this trip our reservation fees were £48, so adding that to the pass price makes £312, still a saving of £29 for me (and £52 for my mum) on the individual ticket price.
Does an InterRail pass save you time?
I used to think if you had a railpass you could just jump on any random train you fancied. And in Germany, Austria, Switzerland, Netherlands, Belgium, Denmark, the UK and Ireland, that's what you can do. But in the rest – including popular places like France, Italy and Spain – the seat reservation system means you'll probably have to book journeys in advance. And for special journeys like Swiss scenic trains or overnight sleepers you always have to make a reservation.
Reservations cost €4 to €20 per journey – the most we paid was €20 from Colmar to Paris. As we were mostly travelling in France and Italy, we needed a reservation for most journeys – or so we thought. This is where it gets complicated. You don't necessarily need a reservation on regional trains, so our French TGV trains needed one but local Cote d'Azur trains didn't. The InterRail website has a journey planner so you can check which trains need reservations.
Then there's how to make the reservations – and of course each country has a different system. You can make reservations in stations as you go along, but for popular journeys and sleepers you might be leaving it a bit late. You can also book online for some train operators. There's an app called Railplanner which has all the European timetables and lets you reserve certain trains.
Or you can make bookings on some train company websites (Seat 61 has a very handy breakdown on how to make bookings broken down by country). Or if you don't mind paying a bit extra you can get Interrail to make the reservations for you. We managed to make most of our bookings through Voyages SNCF (for France) and Trenitalia (for Italy) without too much trouble, though checking each journey and making bookings took a few hours.
But things can get messy when you're crossing borders. Our Domodossola to Colmar journey started in Italy, travelled across Switzerland and ended up in France. We made a reservation for the second half of the journey but neither Trenitalia or Swiss Rail would let us book the first bit, and although Interrail said we needed to book in advance their reservation team couldn't do it either. So in the end we just chanced the train and no one said anything!
So is an InterRail pass worth it?
Does an InterRail pass save you money and time on rail travel in Europe? Well sort of – but it depends on what sort of trip you're doing. If you're travelling through countries where you don't need to make reservations in advance then the convenience can't be beaten – the pass makes it easy to be flexible and you can just travel where and when you fancy.
But if you've already got your itinerary planned or are are travelling to countries where you have to make reservations for every journey, you might find it's cheaper and easier to just book single tickets rather than getting a railpass. I'll definitely look into using one for future train trips around Europe, especially when they're on sale, but it's worth taking time to do the maths.
Pin it
This article contains affiliate links, where I get a small commission at no extra cost to you – thanks.