If you're planning a European rail trip, does an InterRail pass save you money or is it cheaper to book single tickets? We do the maths to show you the best way to travel around Europe by train on a budget.
* This site contains affiliate links, where I get a small commission from purchases at no extra cost to you.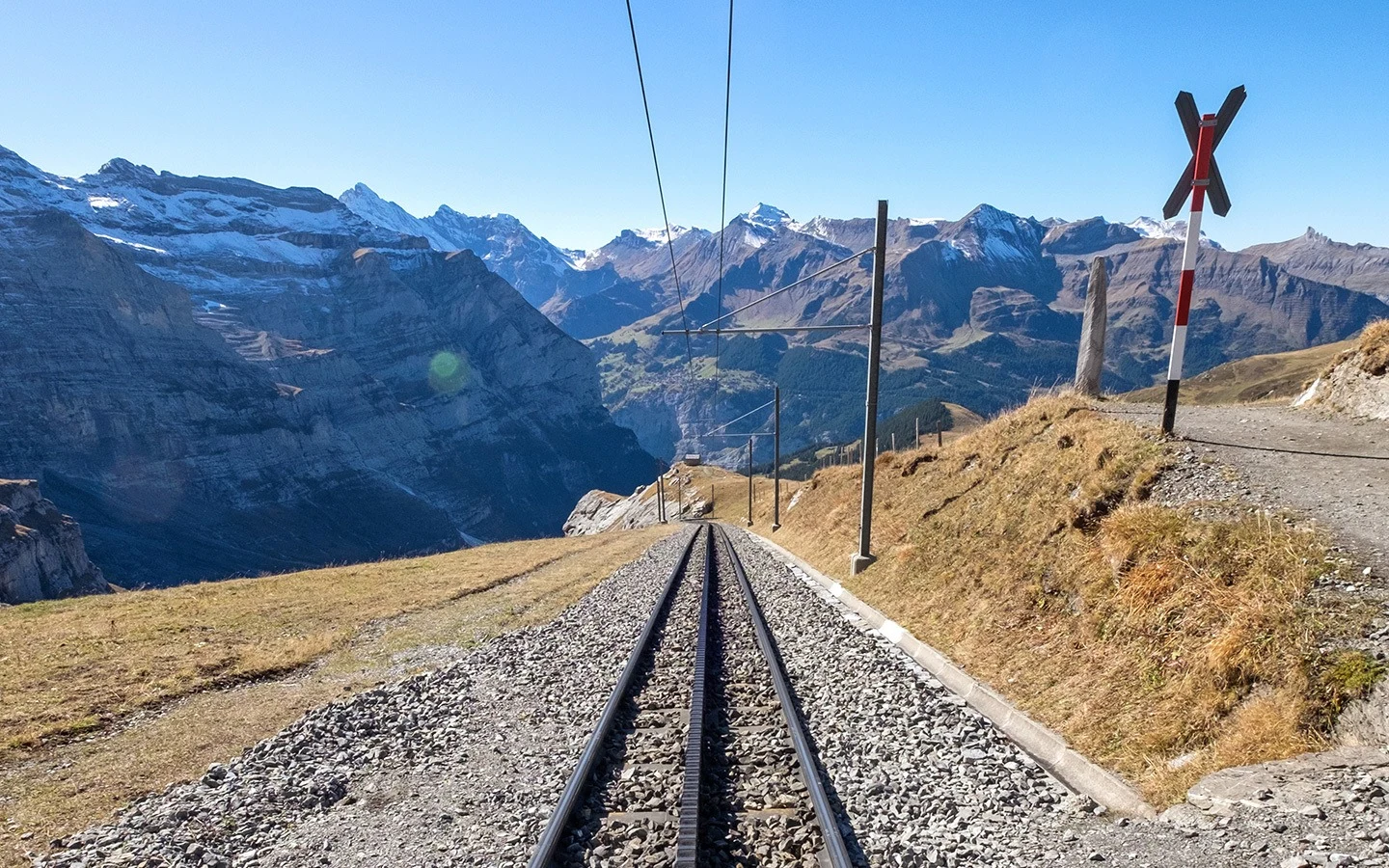 An InterRail trip is something of a rite of passage for 20-something Europeans – spend a month hopping from country to country by train, making up your itinerary as you go. But the passes aren't just for gap-yearers. InterRail passes have been touted as the cheap and easy way to explore Europe by train – but is that really true in practice?
We take a deep dive into the world of European rail passes to see whether an InterRail pass really saves money – and time – versus buying individual train tickets, with details of the different passes available and the extra fees you might not expect. And we use sample itineraries to answer the question: Does an InterRail pass save you money?
What is an InterRail pass?
An InterRail pass is a regional rail pass that lets you travel by train in 33 different countries across Europe. You need to be a European citizen or resident to be eligible for an InterRail pass, but if you're from outside Europe then you can get a Eurail pass instead. Both passes work in a similar way but some of the options and prices are slightly different.
There are two main types of InterRail/Eurail passes:
Global Passes include unlimited travel throughout the region.
One Country Passes only cover journeys in one country, and are available for 30 different European countries.
You can either get a continuous Global Pass, which you can use as many times as you like within a certain time period (either 15 days, 22 days, one month, two months or three months). Or you can get a Global Pass or One Country Pass which covers a certain number of travel days within a specified time period.
The second is a better option if you're not planning on moving each day as you just fill in the pass in on the dates you want to travel. You can choose from:
Global Passes: 4, 5 or 7 days within one month or 10 or 15 days within two months.
One Country Passes: 3, 4, 5, 6 or 8 days within one month.
You can't buy a One Country Pass for the country you live in, and can only use the Global Passes in your own country on the first and last days of your trip. Passes are available for both first- and second-class travel. And you can either get a digital version which you use on the InterRail app, or pay €10 to have a paper version posted out to you.
As well as train travel, passholders also get some extra discounts on things like ferry travel, city cards, hostels and tours – and on some private railways which aren't included in the pass like the Flam Railway in Norway and Switzerland's Jungfraubahn.
How much does an InterRail pass cost?
Pass costs
The cost of an InterRail pass depends on which area it covers and how long it's valid for. It'll also depend on your age as there are major discounts if you're under 28 and smaller discounts for over 60s, plus children under 12 travel free with an adult.
Global Passes are the most expensive – for example a pass for 7 travel days within a month costs €352 for adults, €264 for under 28s and €317 for over 60s. Or a 15-day continuous pass is €465 for adults, €349 for under 28s and €419 for over 60s.
One Country Passes are cheaper, though how much you pay varies by country. A pass for 4 travel days within a month would be a pretty reasonable €161 in Italy (€139 for under 28s/€144 for over 60s), but would cost over €100 more in Sweden.
As a general rule, the longer a pass is valid the better value it is – a two-month Global Pass is only around €50 more than a one-month pass (though a three-month pass is then another €150 on top just to disproves that rule!). And look out for discounts, there are often 10%-off sales so it's worth signing up to mailing lists and holding out if you can.
Reservation costs
So you've bought your InterRail pass and all your travel costs are covered, right? Unfortunately not. The complication of the InterRail system is that in certain countries and on certain trains you also need to make – and pay for – a reservation on top of your pass.
Reservation fees don't apply in all countries. In Germany, Austria, Switzerland, the Netherlands, Belgium, Denmark, the UK and Ireland you can just jump on any train you like. Or if you want to be guaranteed a seat you can reserve one for around €4.
But in the rest of Europe – including popular InterRail destinations like France, Italy and Spain – the seat reservation system means you need to book many journeys in advance.
High-speed trains and overnight sleepers almost always need a reservation, but slower local and suburban trains usually don't. Sounds complicated? The InterRail website has a journey planner where you can check which trains need reservations.
Reservations generally cost around €10–€20 per journey, and there are quotas on some high-speed routes (mainly from Paris), so they can sell out if you don't reserve seats early enough. You can make reservations in stations as you go along, but for popular journeys and sleeper trains that's probably going to be leaving it a bit too late.
You can also make bookings on some train company websites (Seat 61 has a breakdown on how to reserve by country). Or you can get InterRail to make the reservations for you – but they charge a booking fee of €2 per reservation on top of the reservation cost.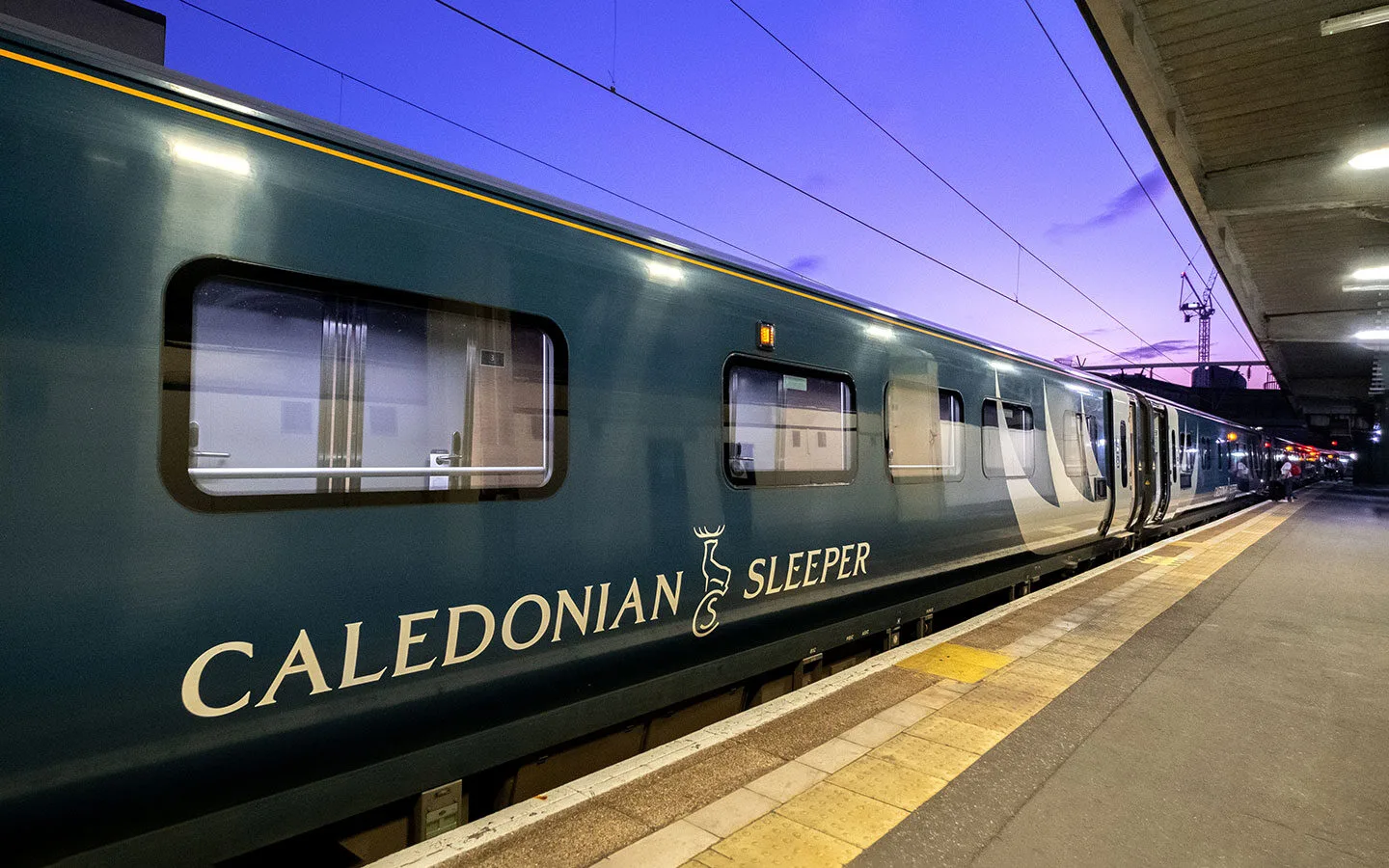 Does an InterRail pass save you money?
Most European rail operators use airline-style pricing these days, selling a few heavily discounted tickets well in advance and pushing prices up the closer it gets to the departure date. If you book early (tickets normally go on sale from two–six months in advance) you can travel from Paris to Milan for €29 or Brussels to Berlin for €27.90.
So if you're fixed on where and when you want to go, it's often cheaper to book single tickets rather than buying an InterRail pass. The downsides are that you're tied to a particular train with no refunds or exchanges. So if your travels are at short notice or you want to be spontaneous, then you might well be better off with a rail pass.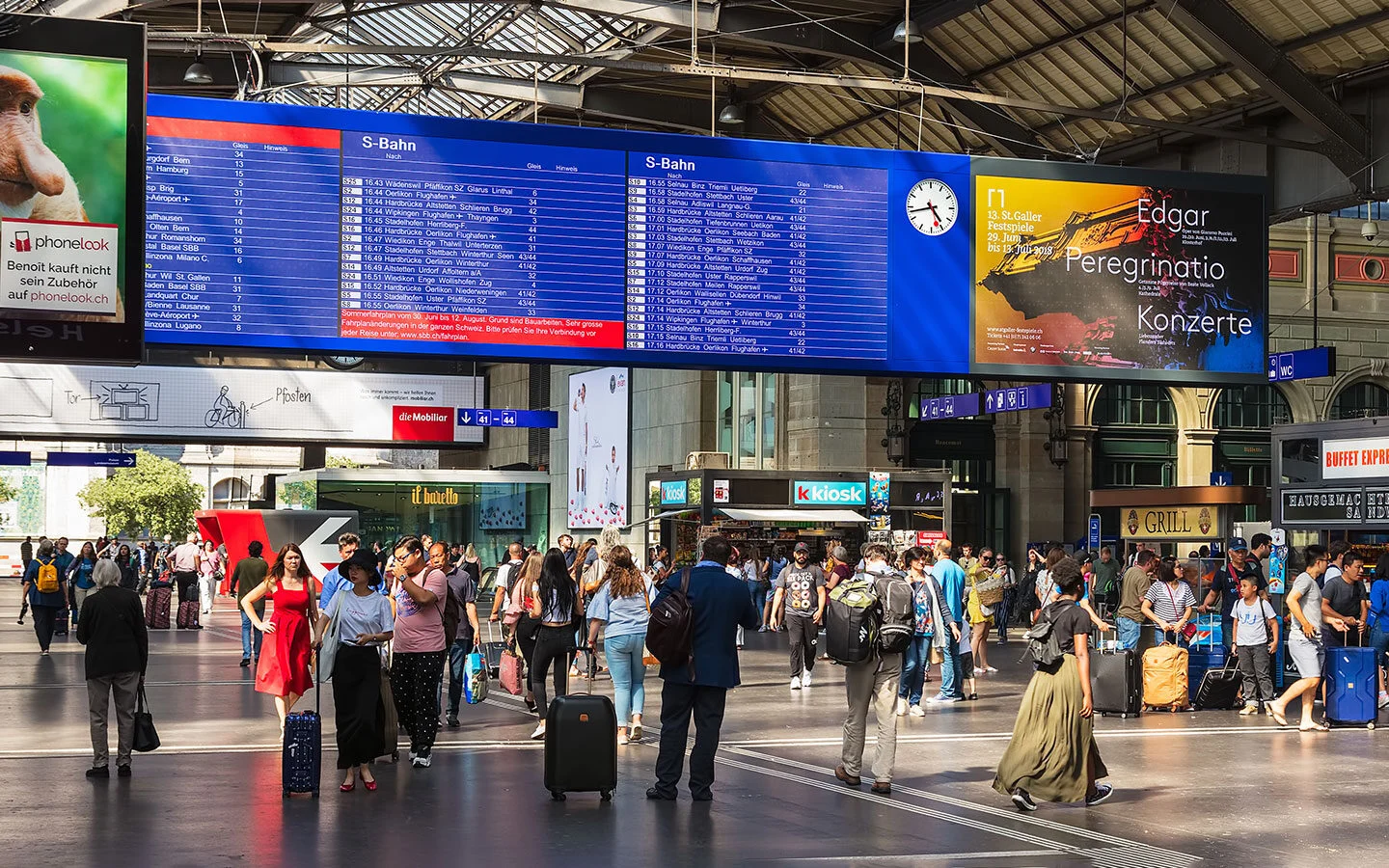 The only way you can really know whether you'd save money with a rail pass involves a bit of research and a bit of maths (and maybe a nice spreadsheet). You can check prices on the different rail operators' websites or use a site like Omio* or Trainline.
To test out whether an InterRail pass saves you money, I've put together a few example routes, using my last rail trip (visiting Avignon, Ventimiglia, Cinque Terre, Domodossola and Colmar then back to the UK) and my five one-week European rail itineraries.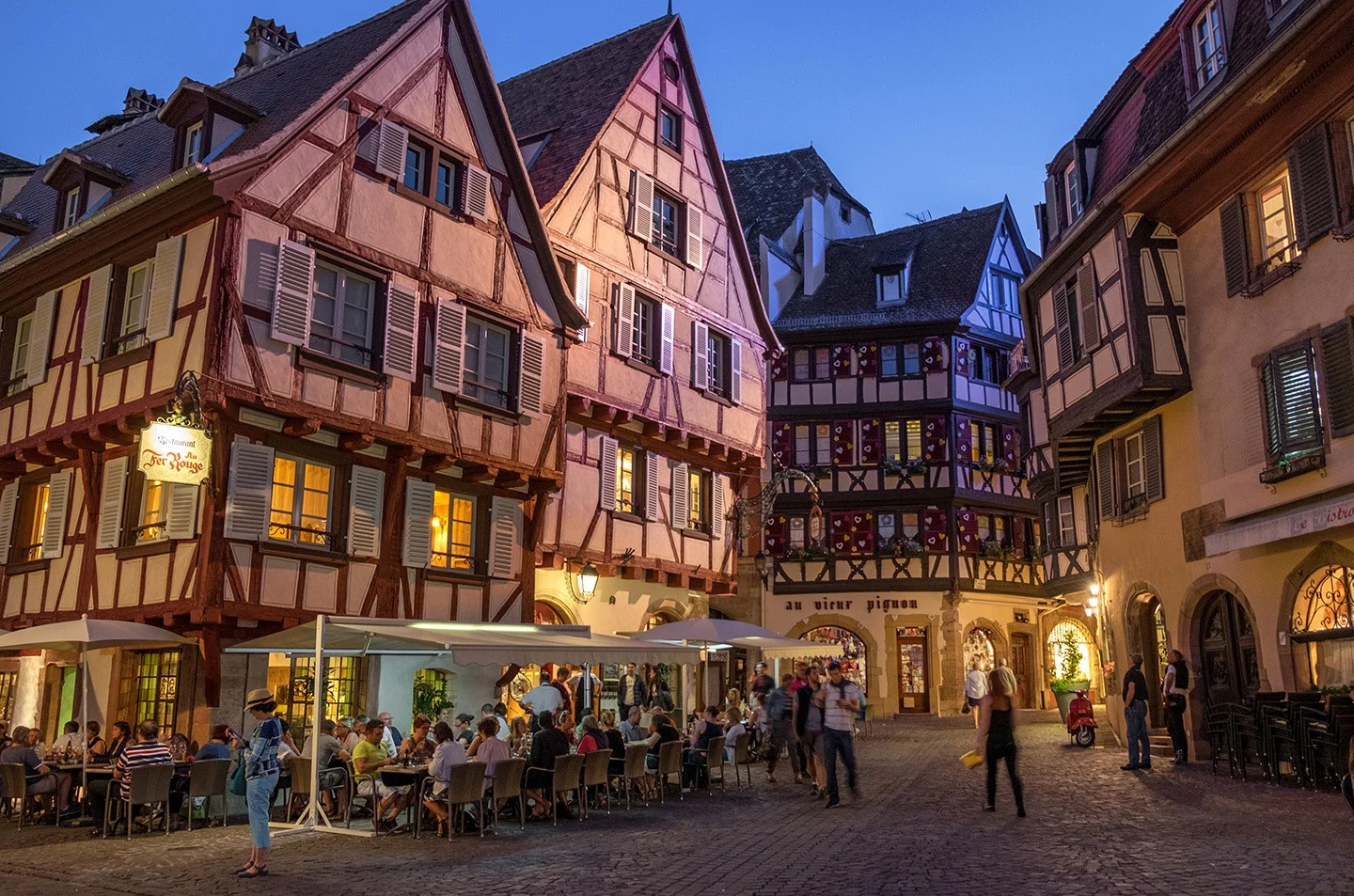 Example routes
My most recent European rail trip was a two-week trip which included four countries (France, Italy, Switzerland and the UK) and six travel days. There's no six-day InterRail pass so the best option was to buy a Global Pass which covered five days of travel within a month and then just pay for an extra ticket for the cheapest journey.
A 10% sale meant the pass cost €266 (€201 for under 28s/€240 for over 60s). We booked six weeks in advance and individual ticket prices were generally fairly low until the last couple of days of our itinerary when prices shot up (thank you Switzerland!).
Overall the cost of individual tickets came to €384. Whereas the InterRail option was slightly cheaper at €372, which broke down as €266 for the pass plus €22 extra for the cheapest journey and €84 of reservation fees. So in this case the InterRail pass was a winner – saving me €12 and my mum (with her cheaper over-60s ticket) €38.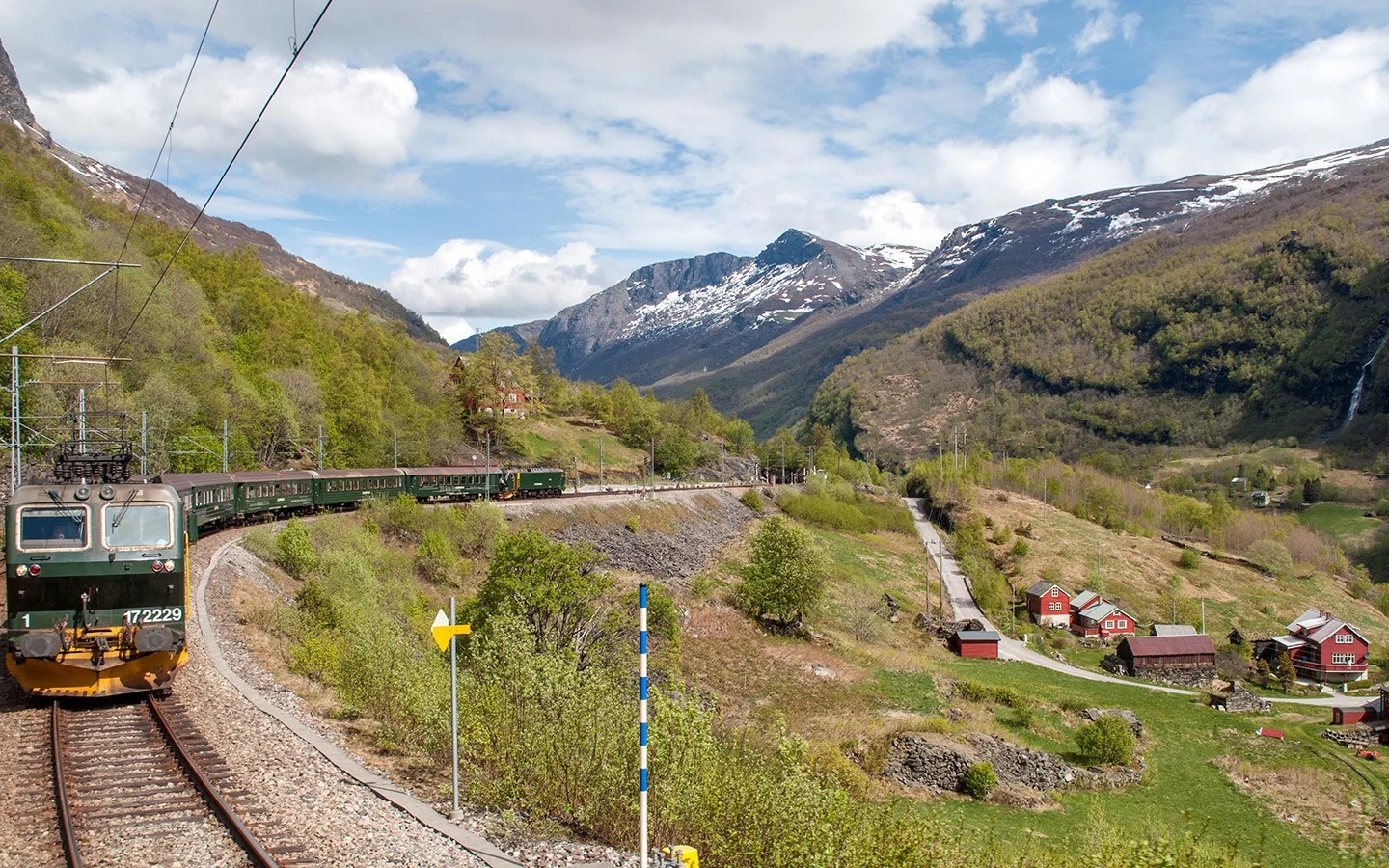 Although booking in advance might often be cheaper, one of the attractions of an InterRail pass is that is saves you money versus buying expensive last-minute tickets. But is that true? To test it out I looked at the ticket price for three different options for each itinerary:
The InterRail cost (price of the cheapest pass and any compulsory reservations).
The cost of individual tickets, booked two months in advance.
The cost of individual tickets, booked just two days in advance.
As you can see, if you can book two months in advance you can usually save money versus the cost of an InterRail pass. But for last-minute bookings it depends on where you're travelling to. For more expensive destinations like France and Switzerland, an InterRail pass may well be cheaper, even when you factor in the reservation costs.
And when the costs are very similar – like in the Scandinavia and Italy itineraries – it's worth paying that bit extra to get an InterRail pass as it means you have the flexibility to change train dates or times without having to buy a whole new ticket.
Is an InterRail pass worth it?
So does an InterRail pass save you money on rail travel in Europe? Well maybe – but it will depend on what sort of trip you're planning. There are three questions that it's useful to ask to find out whether an InterRail pass is worth the cost for you:
Are you under 28? (or are you travelling with children under 12?)
Is your route fixed in advance?
Are you mostly travelling in France, Italy, Spain or Portugal?
If you're under 28 (or to a lesser extent over 60), InterRail passes are significantly cheaper than the standard adult price so are more likely to save you money. And it's also a good deal for families with kids, as one child under 12 can travel free with each adult.
If you're travelling through countries where you don't need to make reservations in advance then the convenience of an InterRail pass can't be beaten – it makes it easy to be spontaneous as you can just travel where and when you fancy.
But if you've got your itinerary planned or are travelling to countries where you have to make reservations for every journey, it may be cheaper and easier to book single tickets rather than buying a pass. InterRail's reservation system can be fiddly and is hard to avoid if you're using overnight or high-speed trains in France, Italy, Spain or Portugal.
Overall I'll definitely look into using an InterRail pass for future train trips around Europe (particularly if there's a sale), but it's worth doing the maths first to see if it saves money.
Save for later
You might also like