Travel and blogging highlights On the Luce in 2015 – including seeing wild grizzly bears in Canada, feasting on tapas in Seville, watching sunsets in Santorini, a history lesson in Berlin and much more.
* This site contains affiliate links, where I get a small commission from purchases at no extra cost to you.
It's the time of year to pour a mulled wine, settle down by the fire and look back at the last year's travels – right before planning the next! 2015 has been a hectic year, and it feels like I spent it zipping from place to place, never quite having enough time but getting a taster of fantastic destinations I'd love to go back to (Canada, Copenhagen, Glasgow…).
It was also my second year taking on the Take 12 Trips challenge – a pledge to make at least one trip every month, whether that's local or long-haul. 12 months ago I rounded up the end of my first year of the challenge, and I enjoyed it so much that I carried it on into 2015. So here's where the my travels have taken me over the last year…
January
The new year started off with a couple of wintery trips around the UK. First up was a visit to Windsor and a tour of the castle, then I headed even closer to home for a weekend in the Cotswold village of Willersey. It's only be 17 miles away from my house, but it was a great base to wander around picturesque Broadway and take a sunset walk to the Broadway Tower. It reminded me how lucky I am to have these places right on my doorstep.
February
February saw my first visit to Berlin, along with a group of friends (in a great apartment which bizarrely came supplied with a pommel horse in the lounge). We walked for miles in gloriously sunny, freezing weather, following the stories of the Wall, climbing to the top of the Reichstag, visiting the DDR museum and Holocaust Memorial. I was fascinated by the city's history and being where it happened so recently was surprisingly moving.
Then it was off to Devon for a slightly unseasonal weekend in a beach hut in the village of Shaldon. As we drove down in a torrential downpour I did wonder if we were completely mad, but it turned out to be a really cosy spot, even in gale-force winds and rain.
March
In March I lost my heart to another French city after visiting Annecy. Colourful canalside houses, a fairytale medieval castle, a lake surrounded by snow-capped peaks – who could resist? We got lost in a maze of bridges and hidden passageways, explored the city's island prison, drank wine in the sunshine and took a road trip up into the mountains.
Next I headed off to Kingston to catch up with friends old and new at the Traverse travel blogging conference, and celebrated an unexpected win at the Cruise Journalism Awards.
April
April saw me travelling around the UK, starting off with a black-tie night at the Albert Hall in London for the Mountbatten Festival of Music and my sister's birthday.
Then I was challenged to try out last-minute holiday cottage company Snaptrip for a mystery weekend break. Our surprise destination ended up being the cute Cottage Loaf in Somerset. We visited England's smallest city, Wells, took a drive through Cheddar Gorge and of course did a thorough taste test of the town's namesake cheese.
May
In May I headed back out on the water with Celebrity Cruises for a mini cruise to France. It was billed as a 'Taste of Modern Luxury' but was more a feast of eating and drinking – my highlight had to be a wine-tasting session with the brilliant Oz Clarke.
Then it was on to the North Wales coast for a week with the family – though the blue skies and pastel colours of Portmeirion made it feel like we'd been transported to Italy. We also clambered up castle towers at Harlech and took a scenic train rides along the coast and up through Snowdonia on board the Ffestiniog mountain railway.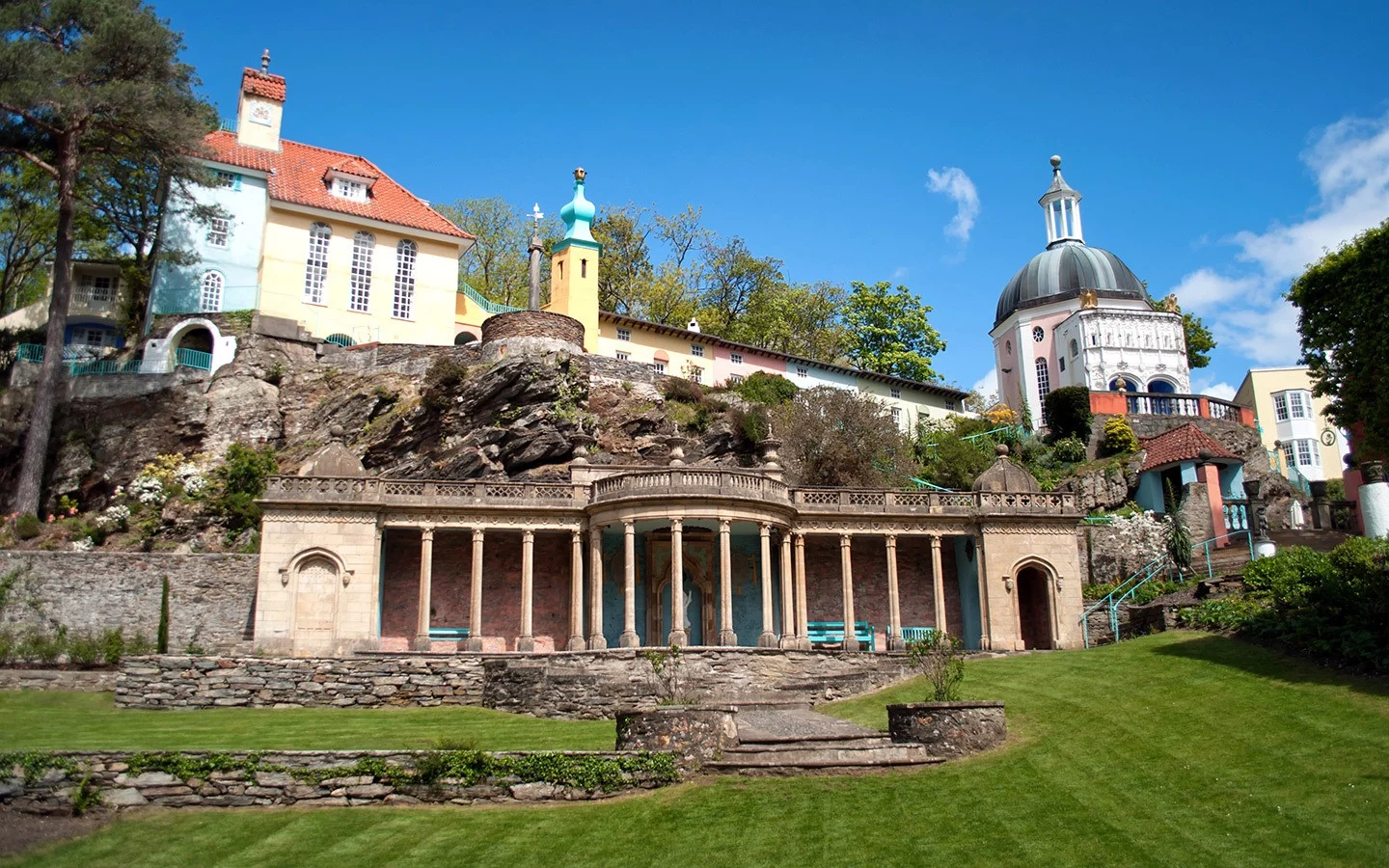 June
June was all about my long-awaited first trip to Canada. It'd been on the wishlist for years and I was so close to making it out there last year, so it was about time! We spent an action-packed week in British Columbia, exploring the area around Vancouver Island.
First up was the harbour city of Victoria for museums and cycle tours. Then we road-tripped up Vancouver Island to Port Hardy for a (slightly white-knuckle) seaplane flight out into the Great Bear Rainforest. We had a taste of luxury in the wilderness at the Great Bear Lodge and came face-to-face with four of the area's resident grizzly bears.
Then finally we headed back to Vancouver for a whistlestop tour of the city's food scene and public art. It was just a taster of what Canada has to offer but was long enough to have me wanting more (trip number two is already in the planning stages!).
July
July was a mix of crazy work schedules and celebrations. It started off with my brother's wedding and a birthday trip for my mum to my old university city of Exeter. Then I celebrated my birthday with a long weekend in the Danish capital Copenhagen.
I loved Norway last year and this just reinforced what a fantastic part of the world Scandinavia is (despite its prices). We got into the locals' laid-back café-hopping and canal-strolling lifestyle – wandering around Christianshavn, beer-tasting at a microbrewery, people-watching in Nyhavn and seeing the Tivoli Gardens lit up at night.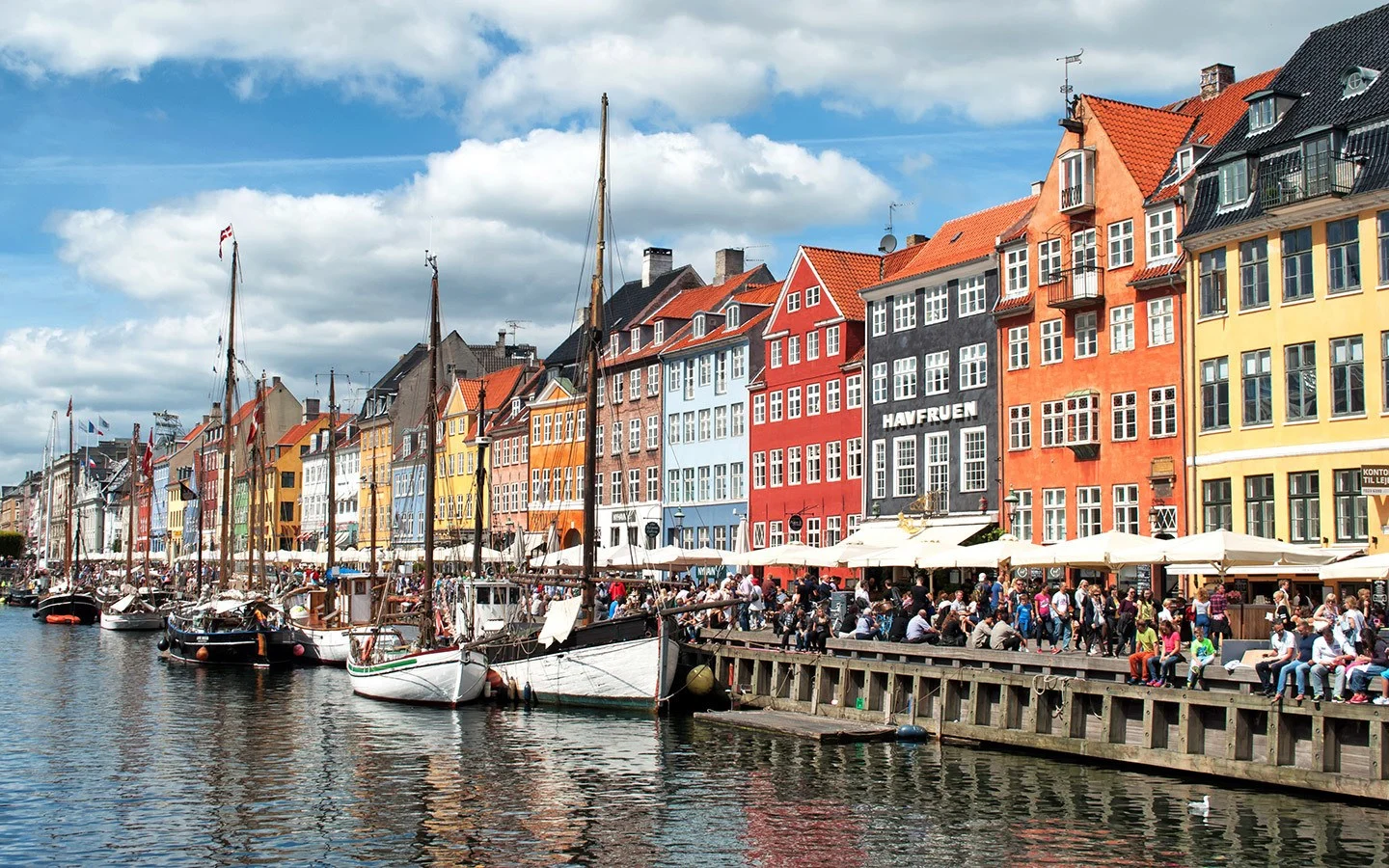 August
August started off with a local trip to Bristol where I tested out the luxurious Berkeley Suites and explored the harbour area on a cycle tour. Then it was on to Iceland for a flying visit to see the latest Celebrity Cruises Taste of Travel video being filmed.
We spend an afternoon in the cool capital Reykjavik, then travelled out through the stunning landscapes of Þingvellir National Park. Our destination was Fontana, where chef Siggy showed up how to make local speciality Thunder Bread – a rye bread given an Icelandic twist by being cooked underground using the heat from geothermal springs.
September
September was the month of the letter A. First up my mum and I took the train down to Antibes on France's glamourous Cote d'Azur. We discovered a charming walled old town surrounded by golden sandy beaches and hilltop forts, where we spent a few days window-shopping, drinking rosé on the beach at sunset and ogling superyachts in the harbour.
Later in the month I was back on the train, this time headed to Amsterdam. My streak of bad luck there carried on with non-stop rain, but I loved our base among Jordaan's canals and managed to stay dry thanks to plenty of museum and café stops.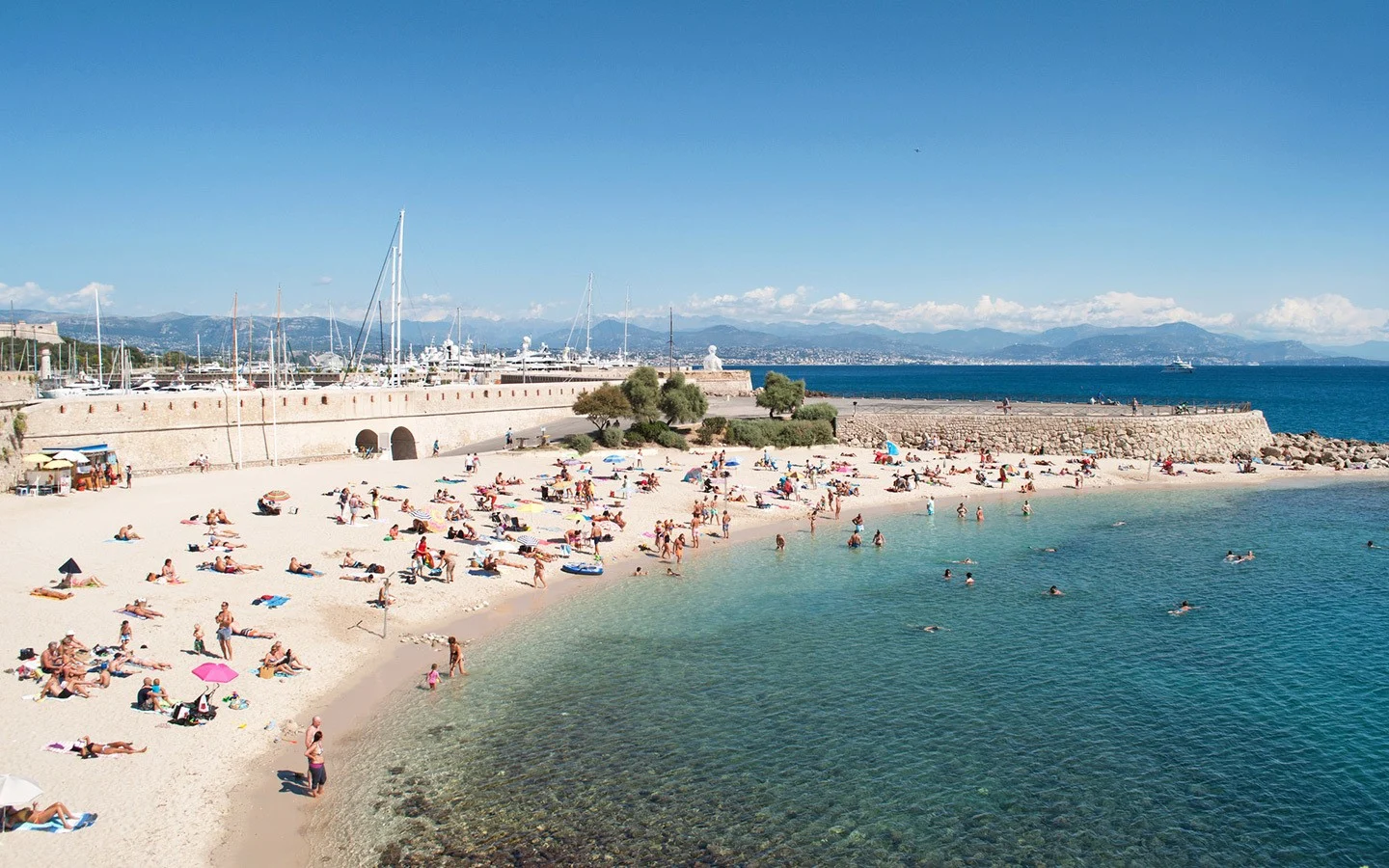 October
After September's A-themed destinations, October was the month of Gs. My first stop was Glasgow, where I spent a weekend exploring Scotland's city of art and culture, from Rennie Mackintosh's School of Art to Zaha Hadid's modern Riverside Museum.
Then it was on to Greece for a last blast of sunshine, with a week on the island of Ios. It's a notorious party spot in the middle of summer, but off-season we discovered a relaxing place with deserted beaches, beautiful sunsets and friendly people. We also fit in a return to Santorini – one of my favourite destinations from last year – where we explored Fira, visited the ancient city of Akrotiri and even had our own family photo shoot.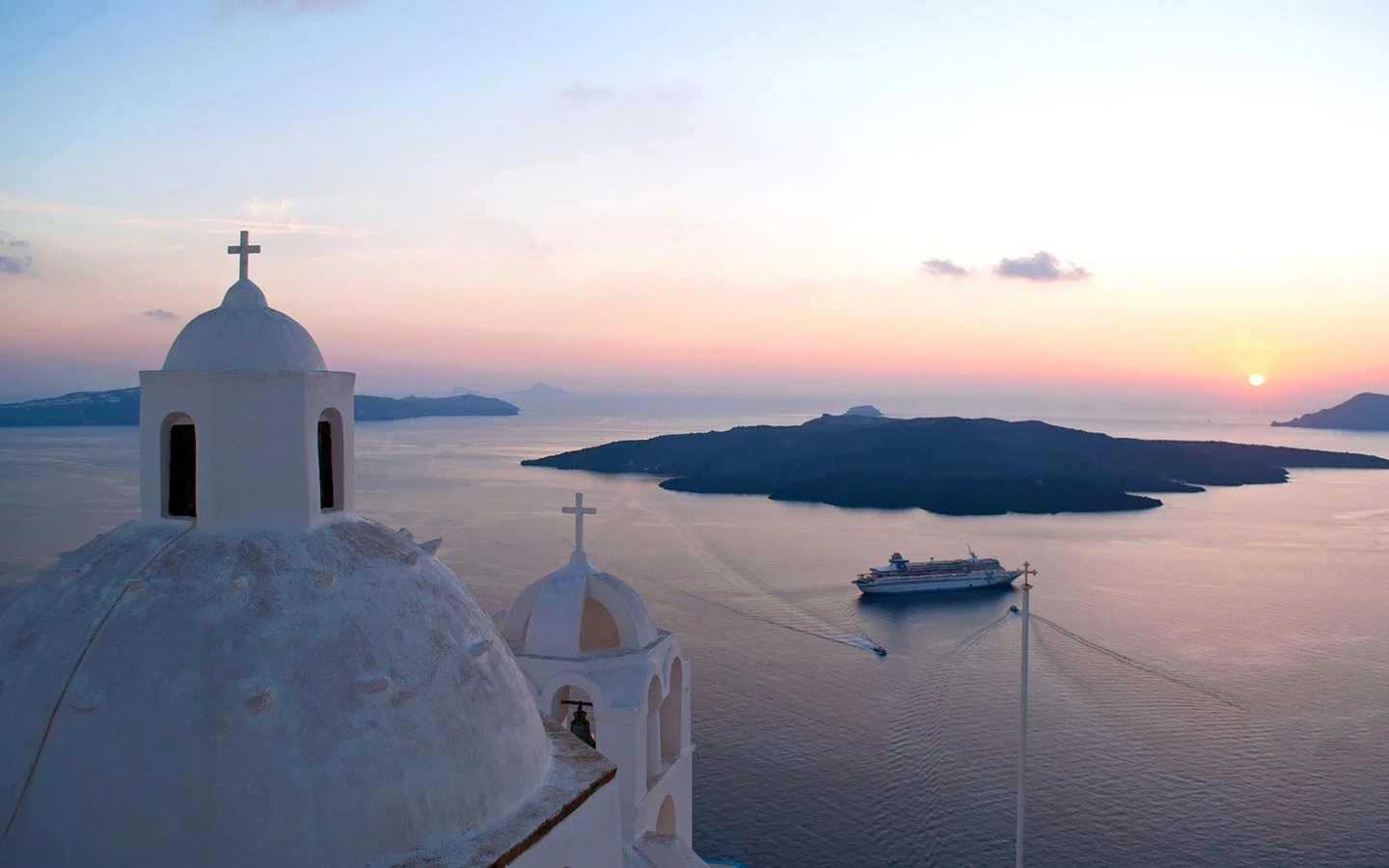 November
I didn't leave the UK in November, but travelled the world in one place at the huge World Travel Market trade show in London, getting inspiration for next year's trips and catching up with blogging friends. Later in the month I was back in London again for a festive theatre break and to check out the city's Christmas lights. But the best show of the weekend had to be the incredible pink sunrise over Tower Bridge from our hotel.
December
December saw my final trip of the year to Seville. Spain's been a bit of an oversight in my travels so far – I've only spent a few days there in total and my last visit was 10 years ago. So when I spotted some cheap flights I couldn't resist a winter escape to the sunshine.
It turns out Seville is just stunning, with some seriously impressive architecture and a great laid-back culture. We gorged ourselves on jamon and tapas, then burnt it off on long walks before starting all over again – beats Christmas shopping in the rain at home!
So that was my 2015 travel year – and my second Take 12 Trips challenge completed. It saw me visit eight countries, two of which were new to me. 2015 was the year of European exploration, of art and architecture, of new discoveries at home and abroad, of a few too many flights and not enough train travel, but of plenty of unforgettable memories.
And there are some exciting plans in the pipeline for next year too – but until then thanks so much for reading and wishing you all a very happy Christmas!