A year of travel surprises On the Luce in 2014 – a review of the last year with new destinations and new ways to travel as well as the odd travel disaster as I completed the Take 12 Trips challenge.
* This site contains affiliate links, where I get a small commission from purchases at no extra cost to you.
Looking back on the last 12 months, 2014 has been a year of travel surprises. There have been a couple of trips I never imagined I'd be taking, some unexpected destinations, plus the odd travel disaster when things didn't quite go according to plan (oh Canada!). But altogether it's been a great travelling year, with return trips to a few old favourite destinations as well as some great new discoveries across Europe and in the UK.
2014 has also been the year of the 'Take 12 Trips' challenge. At the end of the last year I joined in the challenge to take at least one trip each month. It could be anything from an international trip to a local weekend or even a day out, but you had to incorporate travel into every month. So how did it go? Here's my monthly roundup of 2014…
January
After getting out of hibernation mode and dragging myself away from the fire, my first trip of the year was up to Manchester. As well as catching up with friends I also saw a bit more of the city with a visit to the People's History Museum and a fab afternoon tea at Sugar Junction. I also went down to London to interview traveller and adventurer Ben Fogle, followed by a chilly photography session along South Bank at dusk.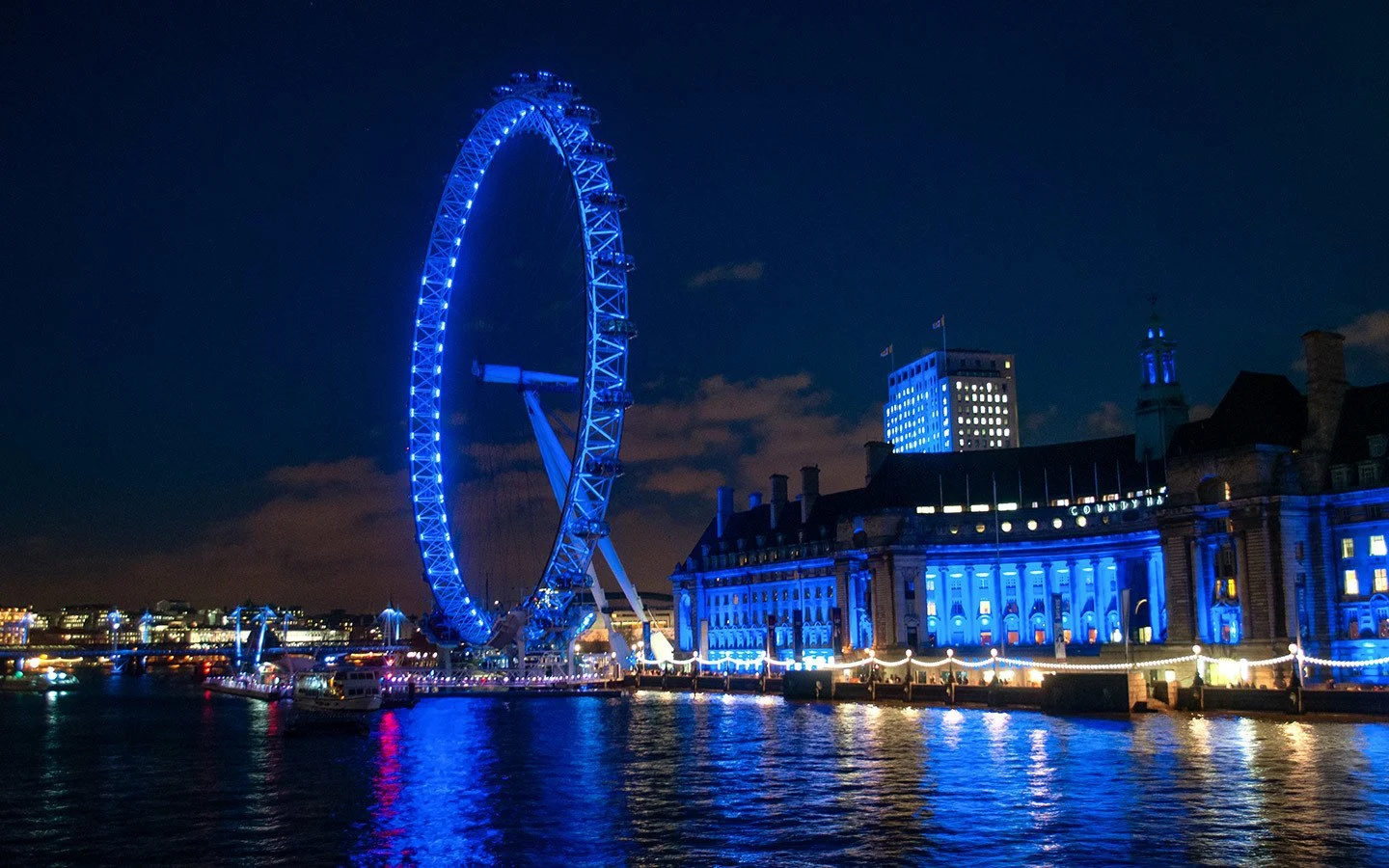 February
February saw me heading further north to Newcastle for the Traverse travel bloggers conference. My first bloggers conference was a real inspiration, both from the sessions at the event but also from meeting so many of my favourite bloggers in person at long last. I also got chance to have a quick look around the city of Newcastle from our base in Gateshead, which is connected by the bridges across the Tyne.
March
By the time it got to March I was in desperate need of some sunshine, so headed out to Morocco for a return visit. We totally fell in love with the coastal town of Essaouira, from the blue fishing boats in the harbour to the sunsets over the ramparts.
In between relaxing on our riad roof terrace we learnt how to cook Moroccan food and wandered through the medina and along the wide sandy beach. Marrakech was all kinds of crazy after Essaouira's laid-back pace but we found ourselves another gorgeous riad bolthole to escape to when the madness of the souks got a bit too much.
April
April was a quiet one with a long Easter weekend at home in Herefordshire. I made couple of trips to London, where I took my sister on a birthday tour around the Houses of Parliament, lunch at Westminster Abbey and an afternoon in Hyde Park. It reminded me how many things I still have left to see in London despite spending ten years living there.
May
May was my busiest month yet. After talking about it for years I finally made it to Norway with my mum, where we explored the pretty city of Bergen before taking a scenic train ride out to Flåm. The scenery of the fjords was just unbelievable, and I can't wait to go back and explore more of Scandinavia (once I save up – it's definitely not a budget destination!).
I'd only just unpacked from this trip when I was onto the next, traveling to Catania in Sicily to try a new Celebrity Cruises shore excursion. We toured the city's food markets and learnt to cook like a Catania in the foothills of Mount Etna. Then I took a quick jaunt to Liverpool, just long enough to get a taste for the city and explore the Albert Dock.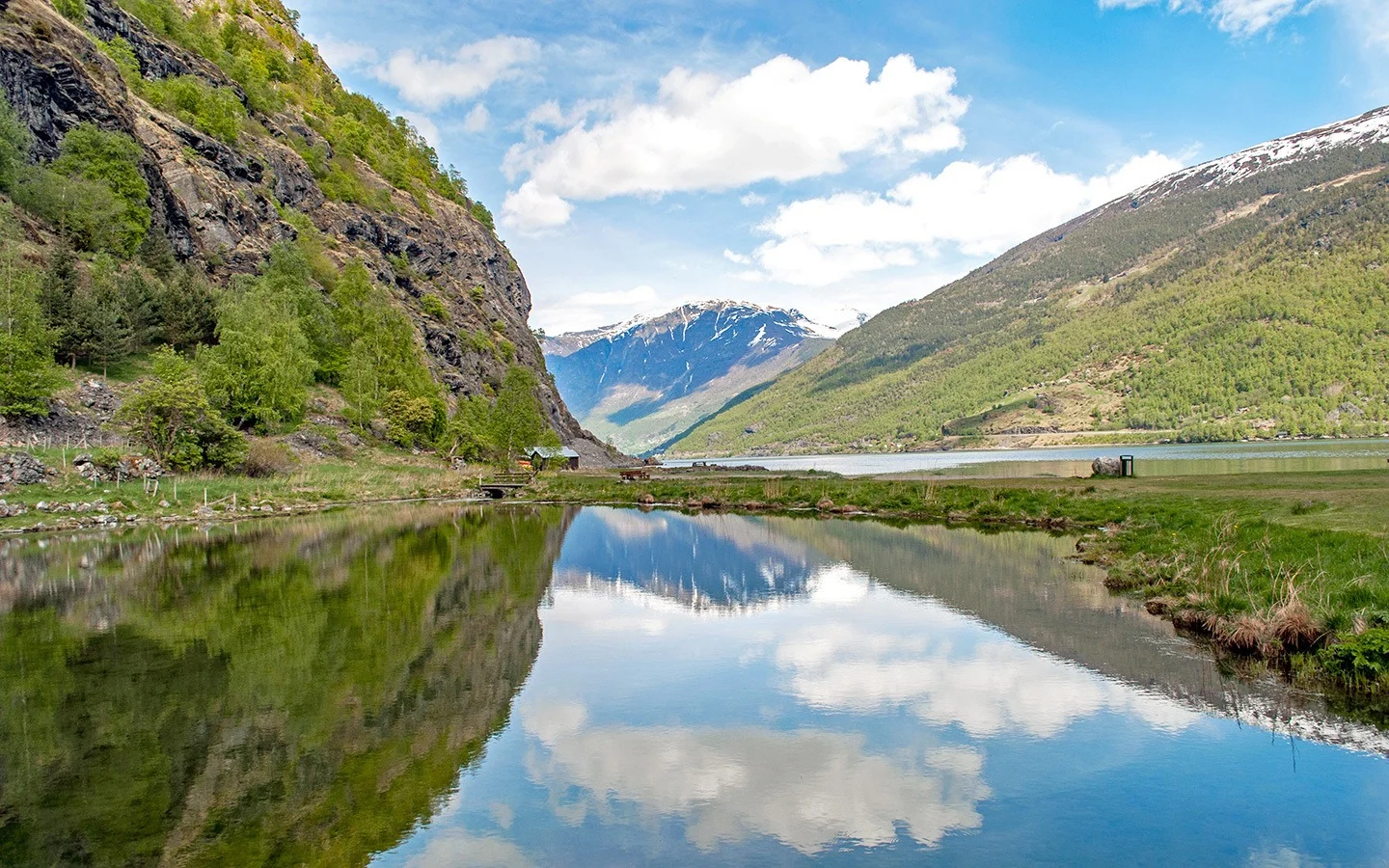 June
June saw me doing something I never imagined I'd do – taking a cruise around the Mediterranean! Despite being a pair of boat-phobes and total cruise novices, my mum and I ended up as complete converts after a week on board Celebrity Equinox.
Our route started off in Venice in Italy, before sailing down the coast of Croatia to Dubrovnik where we walked the city walls. Next was Greece with stops in Corfu and stunning Santorini, as well as at the site of the original Olympic Games in Olympia. From there it was on to Ephesus in Turkey before we finished up our trip in Istanbul.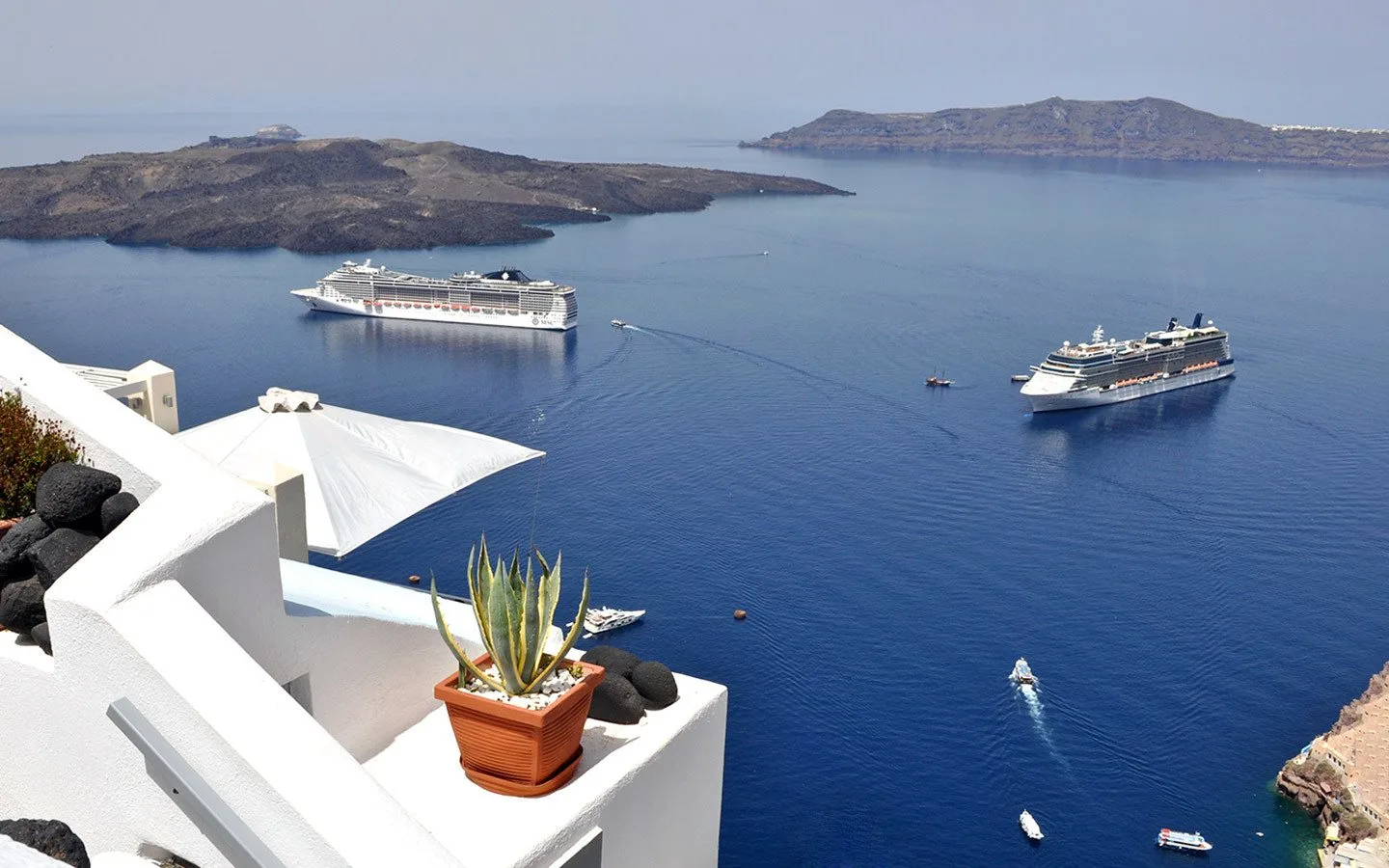 July
July was all about the journeys too, but this time it was back on dry land with a rail trip around Europe. We started off in France where I celebrated my birthday (and Bastille Day) with fireworks and light shows among the canals of Strasbourg.
Then we travelled into the Swiss Alps along one of the world's most scenic train lines. We crossed into Austria for a few days in the ski resort of St Anton – my first taste of summer in the mountains. Our final stop was Vienna, where we explored fairytale architecture, visited the Spanish Riding School and Schönbrunn Palace, and tried to escape the heat.
August
August was spent close to home, with trips around Herefordshire and Gloucestershire, plus plenty of weekend BBQs in the garden. I travelled in style on a vintage car rally to Chavenage House in the Cotswolds and visited the fascinating medieval Mappa Mundi in Hereford. I also paid a return trip to my old home city of Oxford as well as visiting the former secret wartime codebreakers' base at Bletchley Park.
September
September started off well with a sunny trip to beautiful Northumberland, where we rented a house overlooking Lindisfarne Island and spent the week exploring castles and ruined priories. But things all went wrong en route to Canada.
A flight delay meant I missed my connection, and a combination of a four-hour queue to rebook, a seat shortage following a pilots' strike and lost bags on the way to London meant I was going nowhere. With only a short time in Quebec I ended up cancelling and rescheduling the trip for next year – with a refund and compensation to ease the pain!
October
October saw me head back to Italy for the third time this year, this time for a week on the Amalfi Coast. We were based in the peaceful hillside town of Praiano, away from the worst of the crowds and crazy traffic, where it was still warm enough to sunbathe on the terrace and swim in the sea. When we did manage to drag ourselves away we took a return trip to lovely Sorrento as well as exploring the buried Roman city of Herculaneum.
November
November was all about short trips around the UK. I headed back to Manchester to tour the BBC studios in Salford Quays and take a trip on board Concorde. Then it was on to the beautiful Peak District, which was misty and cold, but perfect for hiding out in our cosy cottage, as well as taking a trip to see Chatsworth House's Christmas decorations.
I also took a couple of trips to London, to visit the huge World Travel Market exhibition and to see the moving display of remembrance poppies at the Tower of London.
December
I couldn't go a whole year without a trip to Paris! In an annual Christmas tradition, we sang carols at the Albert Hall before catching the Eurostar to Paris for a festive weekend. The weather was bleak so we sheltered in the Musée d'Orsay and checked out the giant Christmas tree at Galeries Lafayette, and filled up on plenty of cheese and wine.
There were more Christmas festivities closer to home in Cardiff on a seasonal blogger trip. I indulged my Doctor Who geek side with a trip to the Doctor Who Experience in Cardiff Bay, as well as exploring the castle and the city's Christmas events.
So that was my 2014 travel year – and my Take 12 Trips challenge completed! It's been a great reminder that even if you're not doing a 'proper' trip, you can get a travel fix with a local night away or day trip, or even just incorporate sightseeing into a trip for work or to see friends. And that's something I'll try to keep doing on in 2015 and beyond.
My 2014 travels saw me visit nine countries (Morocco, Norway, Italy, Croatia, Greece, Turkey, France, Switzerland and Austria) – two of which were new to me – as well as discovering new parts of the UK. And there's lots more to come next year, but until then thanks so much for reading and wishing you all a very happy Christmas!