Travel and blog highlights On the Luce in 2017, including skiing in Bulgaria, European rail trips, Cinque Terre views, summer in New York, discovering Prince Edward Island and much more.
* This site contains affiliate links, where I get a small commission from purchases at no extra cost to you.
Christmas Day has been and gone, and I'm pretty sure my body is made up of about 90% prosecco and cheese right now. But I love this part of the year, when you look back at what you achieved last year before planning the next year. I started 2017 with almost no trips booked and just a few vague travel plans – most of which I totally failed at!
But I ended up having had one of my most travel-filled years yet, with 24 trips and over a third of the year (124 days) travelling. I was a better traveller than blogger though, so I still haven't written about them all yet (Colmar, New York and Niagara coming up soon).
Along the way there were 10 countries (including two new ones), 15 flights and 40 plus train journeys. I ticked trips off the wishlist – Cinque Terre, Salzburg at Christmas, a friends' trip to New York. But just as exciting were the random trips I'd never have imagined – a solo week on a Canadian island, skiing in Bulgaria. One of the best bits about this blog is that I never know what's coming next! So here's where 2017 took me On the Luce…
January
I barely had time for a January mulled wine and mince pie detox before heading off for my first trip of the year, trying out KLM's regional air route from Birmingham to Amsterdam for the city's Light Festival. The sculptures ranged from beautiful to bizarre, and it was so cold my camera froze, but Amsterdam looked extra pretty with a sprinkling of snow.
Then it was on to Cornwall for a long weekend in Falmouth with my parents. We walked the coast path, discovered a quirky bookshop bar and ate some great seafood. And finally I got together with some old uni friends for a weekend in Exeter to revisit our old students haunts and celebrate (or commiserate?) 20 years since starting university.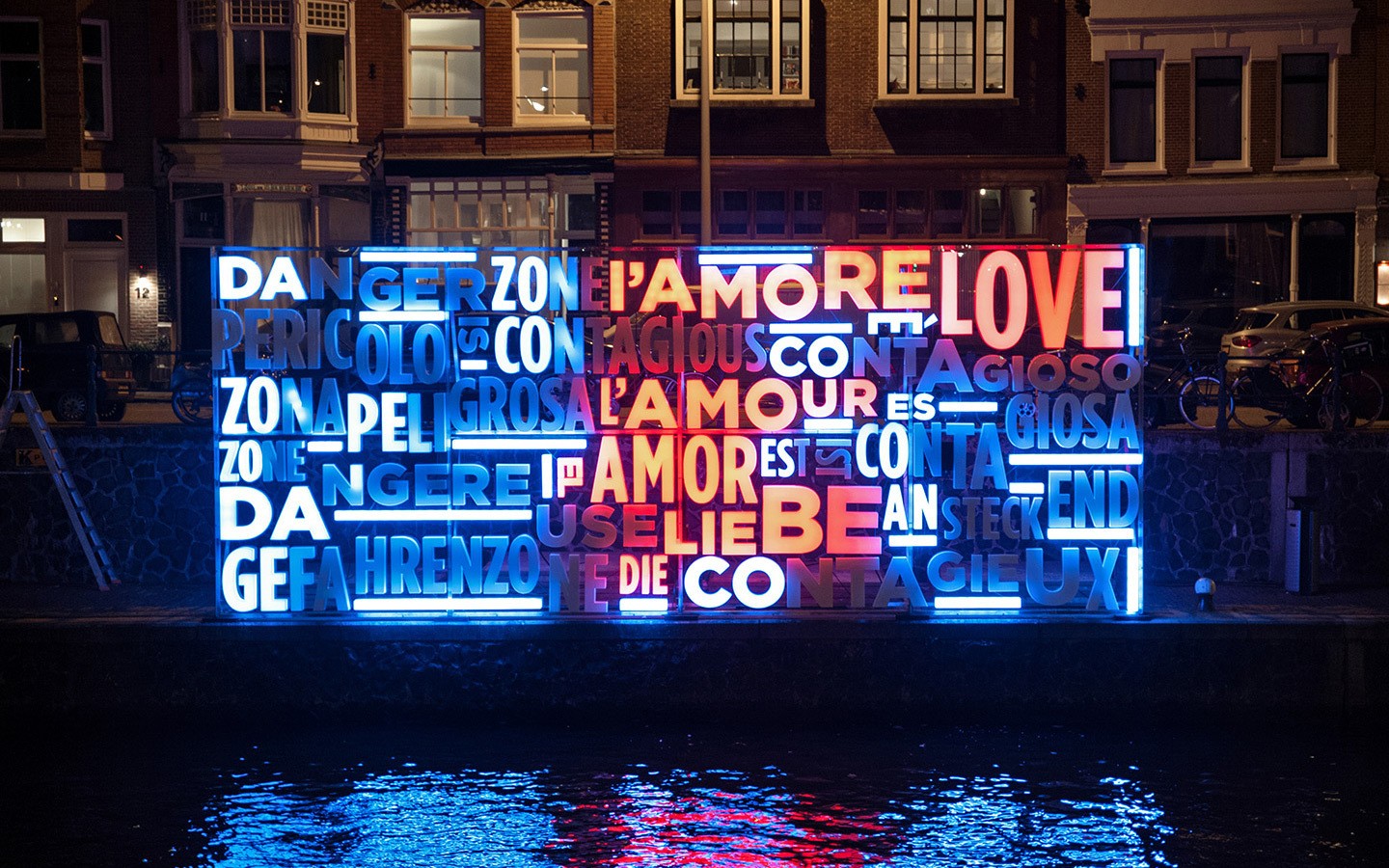 February
February saw me head to a new country – Bulgaria – for my first time back on the slopes in five years. My skiing might have been a bit rusty but it was lovely to be back in the mountains again, with some perfect blue sky days. I'd never skied outside of the Alps before so noticed a few differences in Bulgaria – not least in how cheap everything was.
Off the slopes we soaked up a lot of unseasonal winter sunshine, wandered around Bansko's pretty old town, tried some traditional Bulgarian food, soaked in hot springs at sunset and ate freshly caught trout from a fish farm in the mountains.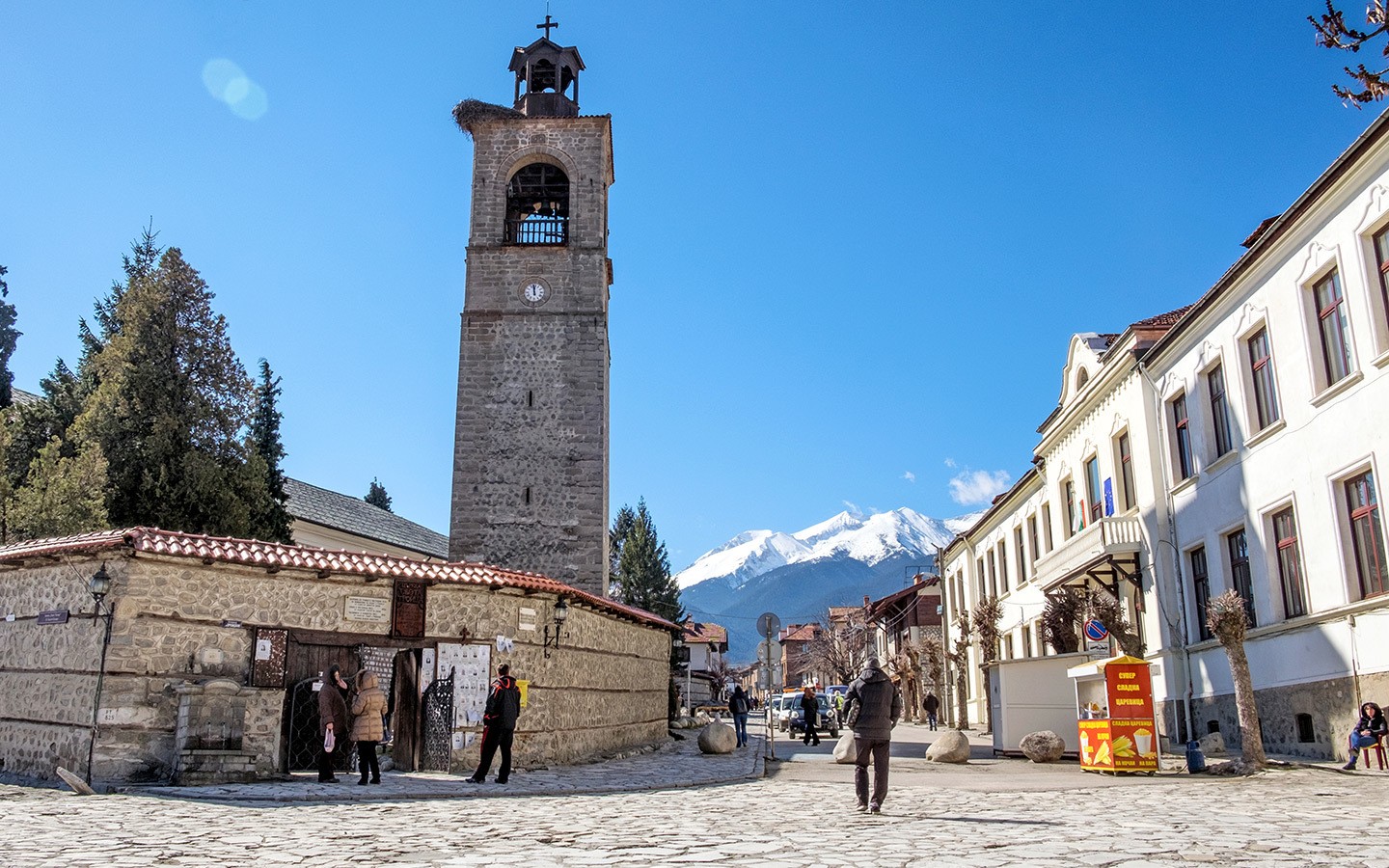 March
March was all about holidays at home, though as I arrived at a lakeside log cabin surrounded by pine trees it felt like I'd been transported to Canada. With gorgeous views, country walks, morning dips in the pool, marshmallows on the campfire and sunset glasses of prosecco in the hot tub, our trip to Log House Holidays in the Cotswolds is one of my most relaxing weeks in ages. So much so that we've already booked a return for 2018.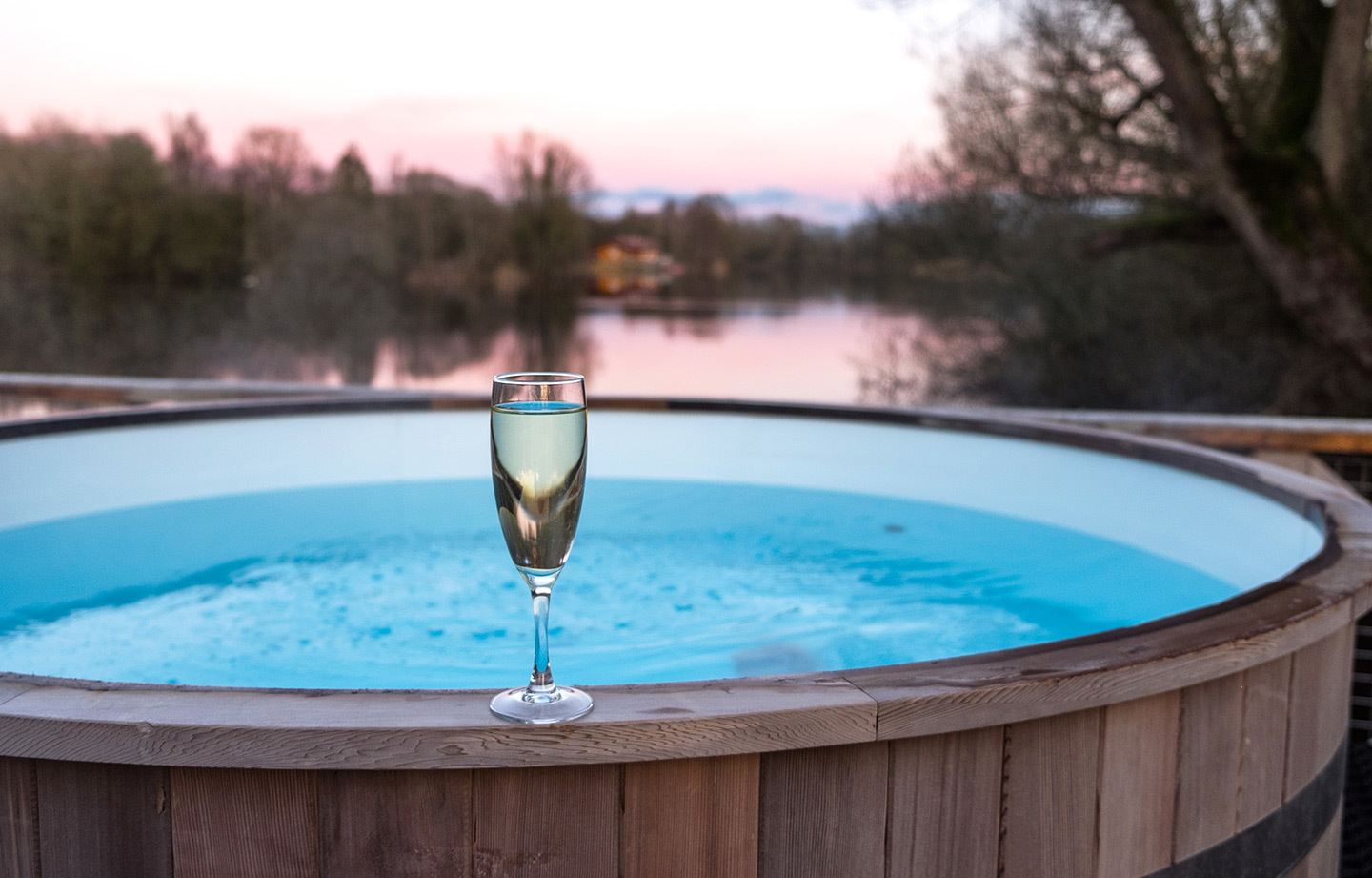 April
April was a bit of a work and DIY fest as I started remodelling my house (nine months later I finally have a new office extension, new carpets, new windows and most of the decorating done!). So instead of jetting off for Easter I spent it painting – and eating chocolate.
I did escape for a few days to Edinburgh to celebrate my sister's birthday and carry on my mission to discover the city's best cocktail bars and quirky things to do. On the agenda this time were a bizarre Wild West-style street hidden away in Morningside, gin heaven at the Jolly Botanist and trips to Pitclochry, Scone Palace and Rosslyn Chapel.
May
May was the month of trains, with an epic two-week, 25-train journey, InterRail trip around France and Italy. First up was Autignac in France's Languedoc wine region for a few relaxing days at gorgeous Château Autignac. Then it was on to Avignon and across the border to Ventimiglia in Italy before five days in Corniglia in the Cinque Terre.
It's been on my wishlist for so long but didn't disappoint (though the 4pm train station crowds took me right back to my London rush-hour commute). We climbed a lot of hills, took hundreds of photos and refuelled with plenty of pasta and Aperol Spritzes. Then it was back home via Switzerland and a stop off in the fairytale French town of Colmar.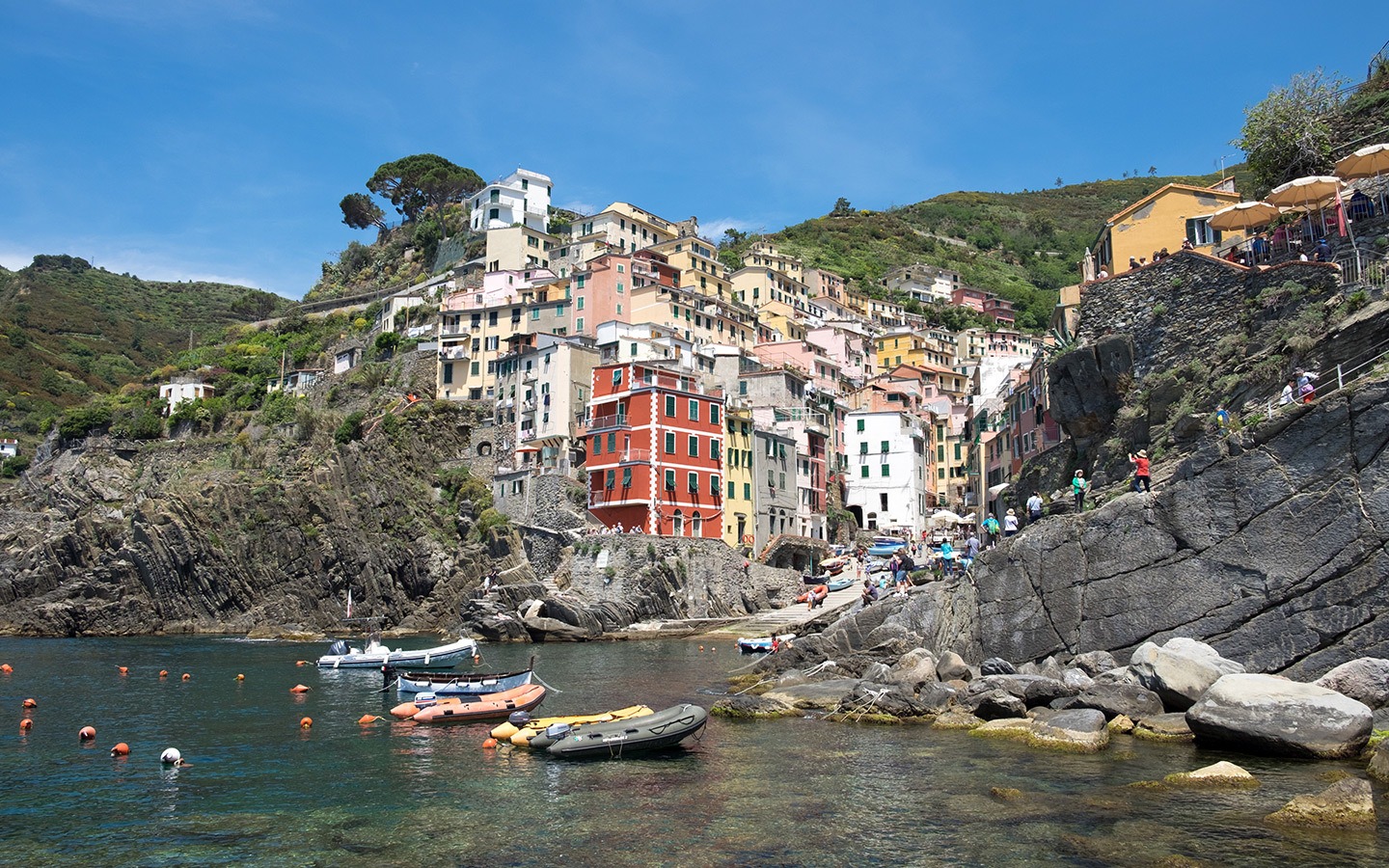 June
June was another whirlwind month, starting with a return to Canada as 14 bloggers headed to 14 cities across the country for the City Blogger campaign. My destination was Prince Edward Island, which I'd never even heard of until a few weeks before!
I didn't know what to expect but fell in love with the island's low-key charms, from following in the footsteps of Anne of Green Gables to lighthouse spotting, feasting on lobster, harbour sunsets, beach evenings and even a country music club night.
Next up was New York to celebrate a friend's 40th birthday – a bit of a contrast, not least as temperatures hit 35ºC. We stayed in Brooklyn and did a beach day in Coney Island, cocktails in Williamsburg and a trip to the new One World Trade Center. Then it was back to Canada by train for a few days of wine and waterfalls in Niagara-on-the-Lake.
July
July was a much-needed relaxing month, starting with a girls' trip to Alnwick in Northumberland for a weekend of castles, Craster crab and catching up. Then it was on to sunny Cyprus for my first sea and sun holiday in years – where all you need to think about is which book to read next and when to have your first cocktail.
In between the lazing we did get out to do some exploring around the island – visiting archaeological ruins in Paphos, walking the Green Line in Nicosia, having dinner by a shipwreck at Oniro by the Sea and following the wine route into the mountains.
I also took a trip to London for a Hidden London tour through Euston's abandoned underground tunnels to a spooky old platform that hasn't changed since the 1960s.
August
In August I ticked off one of my UK city break oversights with a weekend in Cambridge, where my mum and I punted, cycled and ate our way around the city as I worked out whether it could convince me to switch boat race loyalties from my old home Oxford (not quite, but I think Cambridge might be even prettier).
Then it was on to Edinburgh for a few days of Fringe festivities – ranging from Hot Dub Time Machine (thousands of people in a huge hanger dancing to one tune from each year from 1950s to today) to The Gin Chronicles at Sea (a 1940s radio play-style comedy complete with Seaside Gin cocktails). I love how diverse the festival is!
Finally I flew to Germany to explore the region of Thuringia and follow in the footsteps of Queen Victoria to its palaces, parks and the historic towns of Erfurt and Weimar.
September
September took me back to France, this time to try out Villages Nature, an eco-resort near Disneyland Paris. Think Center Parcs but with a French twist (and better food and wine). It's designed with families in mind but had enough to keep us busy too, with five 'worlds' to explore and lots of activities – from bee-keeping sessions to water trampolining.
I also headed up to Manchester for the weekend at the ibis Styles hotel, where the quirky weather-themed decor suited the city's sunshine and showers.
October
October started with one of my favourite trips of the year – exploring the Swiss mountains with Jungfrau Railways. I hardly ever do group press trips but this was the best kind, like being with a bunch of friends. The sun shone and the scenery blew me away, from the top of Europe at the Jungfraujoch to sunset at Harder Kulm. I even ended up being towed up a zipline backwards while dangling from a metal frame!
Then it was back to the UK to visit Salisbury for the first time, before heading to South Wales on a (wet) foodie road trip. Wales was lovely despite the rain – we discovered great places to eat and drink and followed in the footsteps of Dylan Thomas in Laugharne.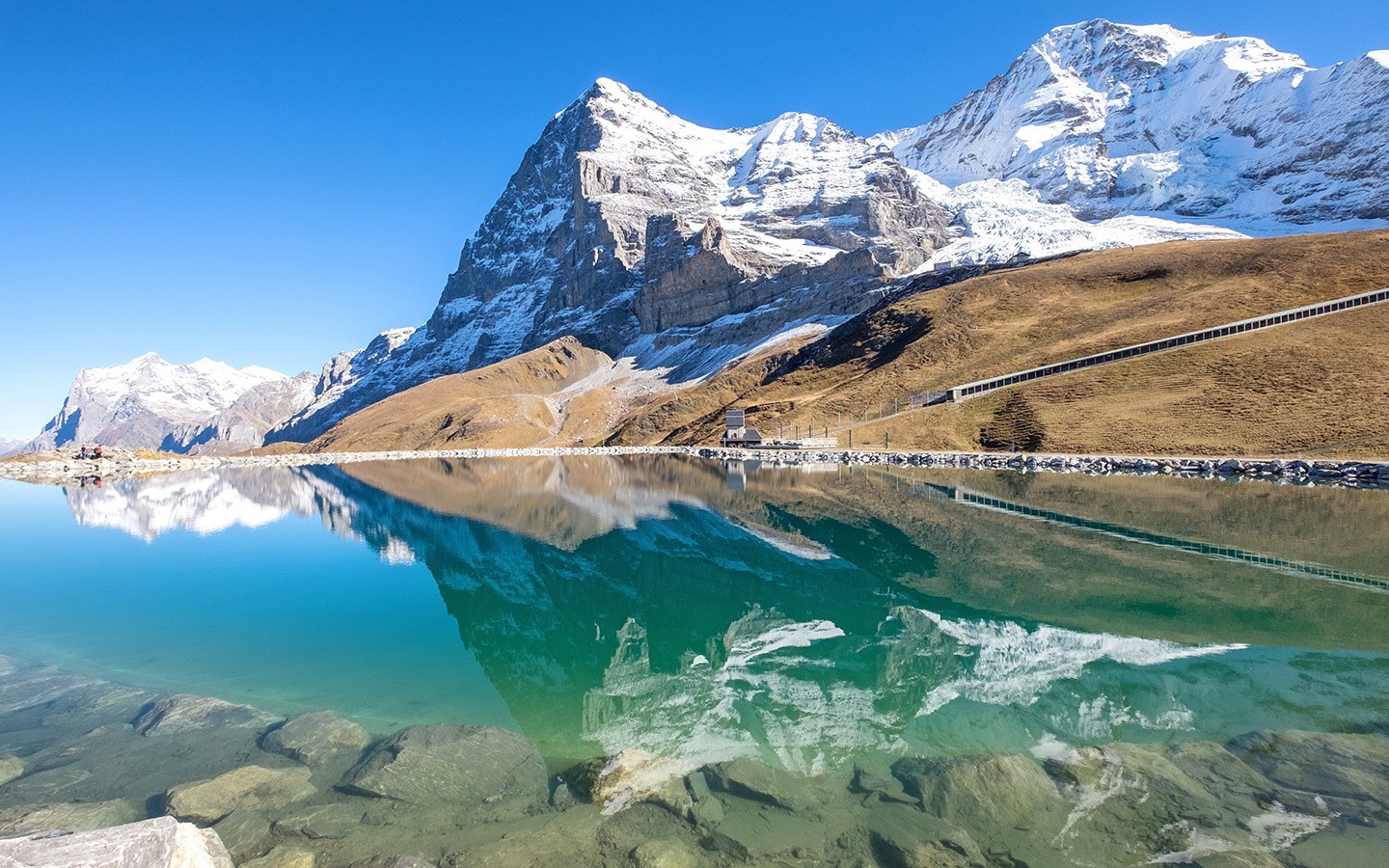 November
November saw me head back to Edinburgh twice. First up we hired an AirBnB apartment with friends and explored Calton Hill at sunset, tasted our way around more cocktail bars and got a dose of Halloween-appropriate gruesomeness at the Surgeon's Hall Museum.
Then I was back up yet again at the end of the month to visit the Christmas markets for the first time, as well as doing some Christmas decoration spotting and visiting the gorgeous 'Christmas at the Botanics' light show at Edinburgh Botanic Gardens.
December
My last trip of the year took me to a very festive Salzburg for a long weekend with my mum – though I wasn't expecting there to be way more snow back home in the UK than there was in Austria! Despite the lack of snow the city was in full-on Christmas mode.
We shopped our way around Christmas markets large and small, drank plenty of glühwein, sang our way around the Sound of Music locations and visited the city's Mozart sights – just what I needed to get me in full festive mode before Christmas back at home.